Wine Harvest
If the road takes you to the Tikvesh region, you should not miss the traditional wine harvest which is held in the town of Kavadarci. This event has been organized since 1964 and it represents a continuation of a long and rich tradition which existed in this area in the past. At that time the Days of Dionysus was celebrated, to honor the God of grape and wine.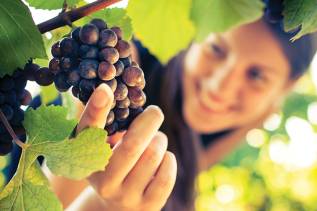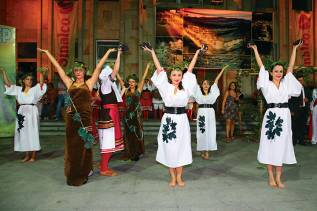 Kavadarci is one of the largest grape and wine producers in Macedonia and it is among the largest producers in the Balkans. The wine harvest, which is held in September, is a regional attraction and a unique experience for visitors.
Stands of wineries and hoteliers are placed in the city square and there is a carnival-like parade led by a queen and a king of the wine harvest toasting for a rich and fruitful wine harvest. Then, the first bunch of grapes is cut and the mass harvest begins.
At the central stage there is a vivid cultural and artistic program that lasts until the morning, and during the Wine Bohemian Festival, people have the chance to do some wine tasting. Kavadarci is a town that has wine in its veins, and if you love this elixir too, then the Tikvesh wine harvest is an event that you must visit.