Smolare Waterfall - a special treasure hidden on Belasica
The Smolare waterfall is hidden among centenary beech trees on the northern slopes of Mount Belasica. Along the mountain trail, three hundred steps expect you to climb at an altitude of 600 meters. To get to the waterfall, you need to travel along a narrow, winding road in the region of the village of Smolari, along the lower course of the Lomnica River, also known as the Smolare River. Smolare is like most villages in Macedonia, a small village where kind and hospitable people live; locals preserving the rural tradition, while the ascent to the waterfalls reveals a beautiful view of Strumica valley.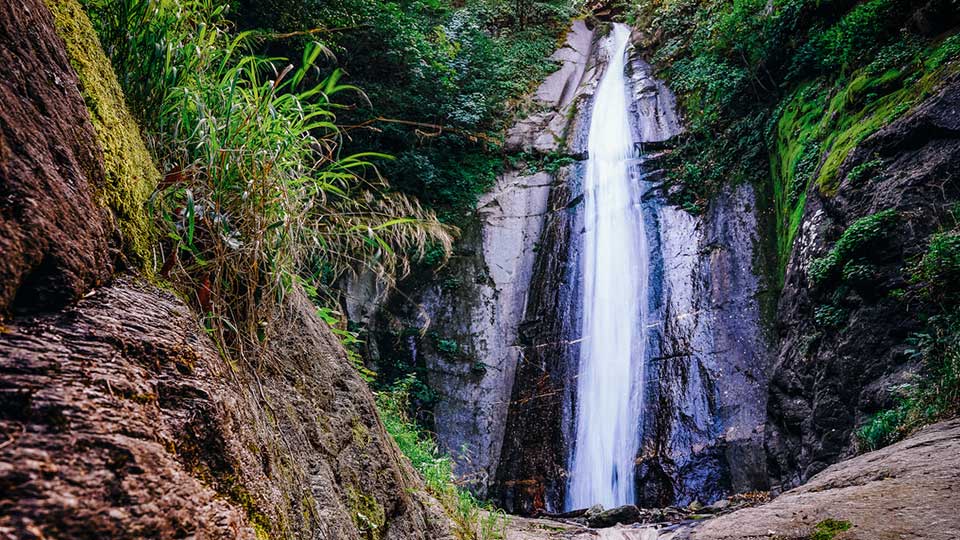 This is the only permanent waterfall in Macedonia. With a height of 39.5 meters, Smolare Waterfall is the highest in the country. It represents a geomorphologic, geological and hydrological uniqueness. The waterfall is tectonically predisposed with a sharp structure that lies transversely on the direction of the flow of the water of the Smolare River. At the bottom of the waterfall is a giant pot, the length of which in the direction of the flowing river water is 5 meters, the width is 11 meters, and the depth varies from 0.5 to 0.7 meters. If you are a trained extreme sports fan, such as canyon sport, then with the necessary alpine equipment you can engage in the challenge of descending along the Smolare Waterfall. Your adrenaline will be definitely increased.
Witnesses of the miraculous exceptional beauty of the Smolare Waterfall
On the road to Smolare Waterfall you will find a small market, where you can buy local products. The population is always there to offer you local peppers, apples, cucumbers and many more delicious and healthy products. The mountain path leading to the waterfall is a wonderful opportunity to witness the wonderful natural beauty around you. Suddenly you will see the Smolare waterfall, as it falls on a smooth rock. The water that is white from the falling speed is in contrast to the smooth black surface of the Belasica Mountain.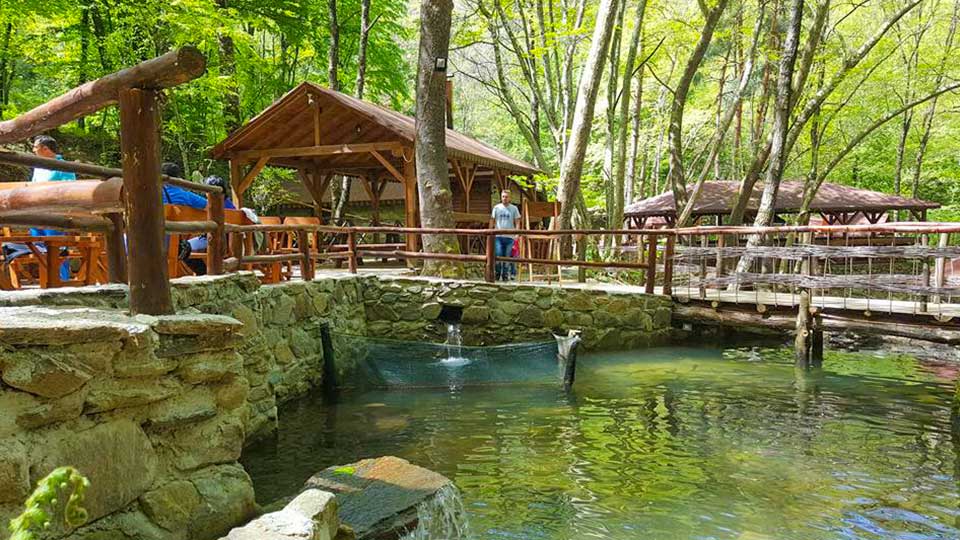 From the top of the Smolare Waterfall, the water falls into a pool at the bottom, releasing a refreshing steam coming to the observation platform. When returning you can stop to rest or to have a bite along the track, or simply enjoy the beautiful forest around you. You will have another stop coming back to the market, to buy home made comfiture and fresh honey, as well as wonderful souvenirs, but also to greet new friends.
More information about Smolare Waterfall can be found on this website.

---