The Korab Waterfall - the highest waterfall
The Korab Waterfall or the Projfel Waterfall is in the upper course of the Deep River at Mount Korab. The Korab is rich in streams and rivers that are characterized by rapid flows and alternately run through canyons and valleys. With its 130 meters, the Korab Waterfall on this river is the highest in the Balkans. It occurs in the spring months due to the melting snow on the eastern side of the top Mal Korab (below the Little Korab Gate). The sight is fascinating if you are on one of the surrounding hills. Depending on the season and the water level of the spring, the waterfall varies in height and intensity. The numbers range from 70 to 138 meters. The exact height of the waterfall may also depend on the different points taken at different measurements. The upper point of the Korab Waterfall is at an altitude of about 2,050 m, and the lower one is at an altitude of about 1,950 m.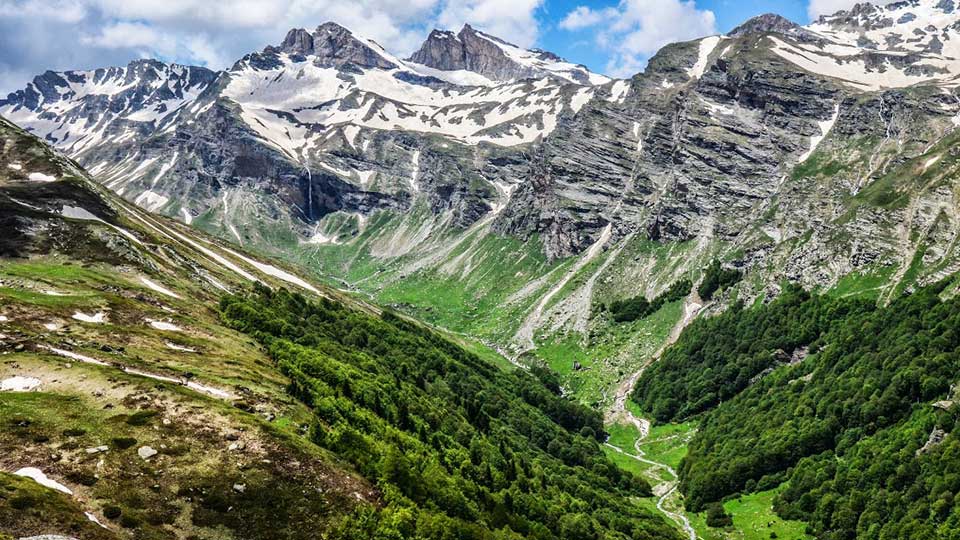 Korab - mountain pearl in Macedonia
The Korab Waterfall appears with the melting of snow in the spring. It has the greatest intensity in late May and early June, and then loses its strength in the summer. At the end of the summer and the beginning of autumn, the water just slips along the rocks, and in dry years it completely dries up. The best access to the Korab Waterfall is through the valley of the Deep River. It can be accessed from the left side of the river through the villages of Nistrovo and Zuzhne, or on the right side through Bibanje, beside the peak Kabash.
For an unforgettable experience it is advisable to visit iit n the months of May, June. The mountaineering action is a one-day tour in nature, the path is marked, 70% in the forest and 30% in pastures, but with a panorama that will entice you. Glacial lakes have additional beauty. Korab is decorated with eight permanent lakes, and the largest of them is the Korab Lake, which is 2.470 meters above sea level and is the largest mountain pearl in Macedonia. On the Korab Mountain there are 52 peaks rising from over 2,000 meters.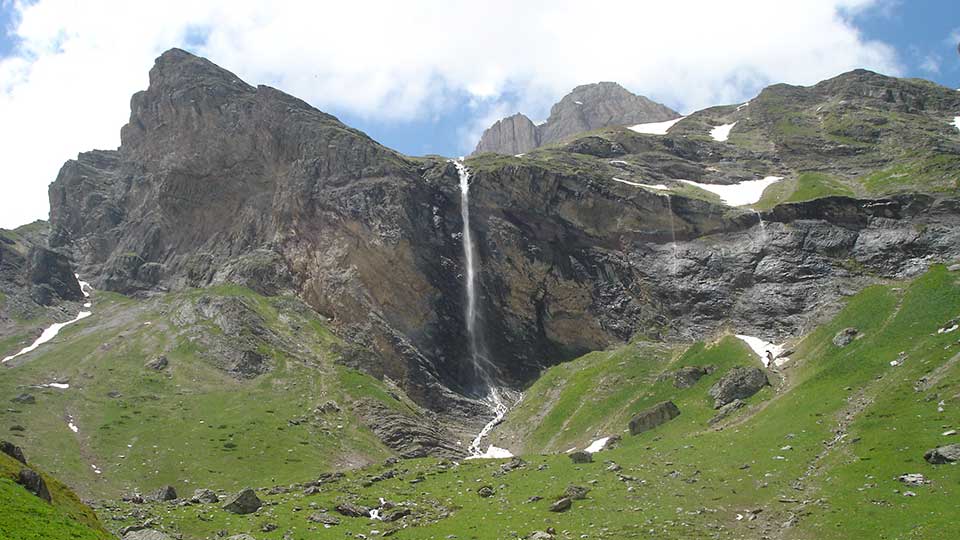 More information about Korab Waterfall can be found on this website.
---