Gjonovica People's Beauty
Cave Gjonovica (popularly named as Beauty) is located on the mountain Bukovikj, near the village of Gorna Gjonovica, in the Gostivar region. In order to reach it, one must walk fifteen kilometers along the old macadam road Gostivar - Kicevo, and then fifty meters above the road is the entrance of this pearl of underground beauty. Otherwise, the name "Beauty" is given because of the prominent stalagmite in the form of a female silhouette, but also because of the great wealth of various underground natural decorations.
In the greater part of the cave Gjonovica, with the exception of the entrance channel (85m), there is a permanent underground watercourse. In addition to the numerous and varied cave decorations with which the cave is abundant, the last cave expansion (10 x 13 m) is particularly interesting, in which there is an underground waterfall 5 to 6 meters high. This is a giant boiler, where the water from the waterfall makes a vortex. The sound of the 6-meter-high waterfall and the beautiful cave jewelry reveal the beauty of the underground world. In the cave Beauty-Ubavica, the cave fauna is also explored, and the endemic representative of the type Ceutnophies, called Ceutnophiesboukoviki, is registered.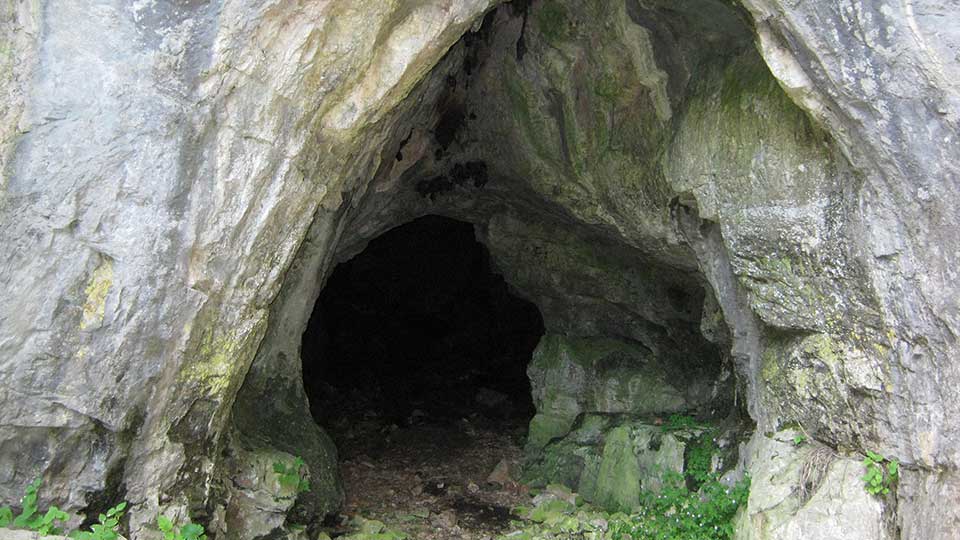 Beauty with cavernous ornamentation
As you enter the cave, streams of caverns are built along the sides of the cave and the ceiling along the river. Further salts are made with yellowish, and in separate places with sky blue color. At the places where the limestone is cracked, the smallest forms of stalactites appear in the form of thin transparent tubes. Their color is white to yellowish. Some older shapes are clenched, pillars are built between the ceiling and the salts that climb to the water course. As one gets deeper into the cave, very interesting combinations of salts, stalactites and stalagmites are revealed. One of the most beautiful parts of the cave is the channel filled with water. In its middle part there is a stalactite that enters the water, and laterally from it a lagging part of the less soluble limestone that has the shape of a woman.
The Cave "Beauty" (Gjonovica) is rare and unique with its splendor, with the countless figures of stalactites and stalagmites created for thousands of years. The cave has several galleries, columns, embroidered ceilings, a diverse cave jewelry, a water channel, ponds, a waterfall of seven meters high, five boilings and more in above five hundred meters in length. Cave lovers discover new underground channels rich in diverse cave jewelry. The speleologists assume that the exit of this cave is on the other side of the Bukovikj mountain, near the village of Zajas in the Kicevo region. Together with the previously discovered 500 meters and the new 800 meters, "Beauty" has become among the longest caves in Macedonia.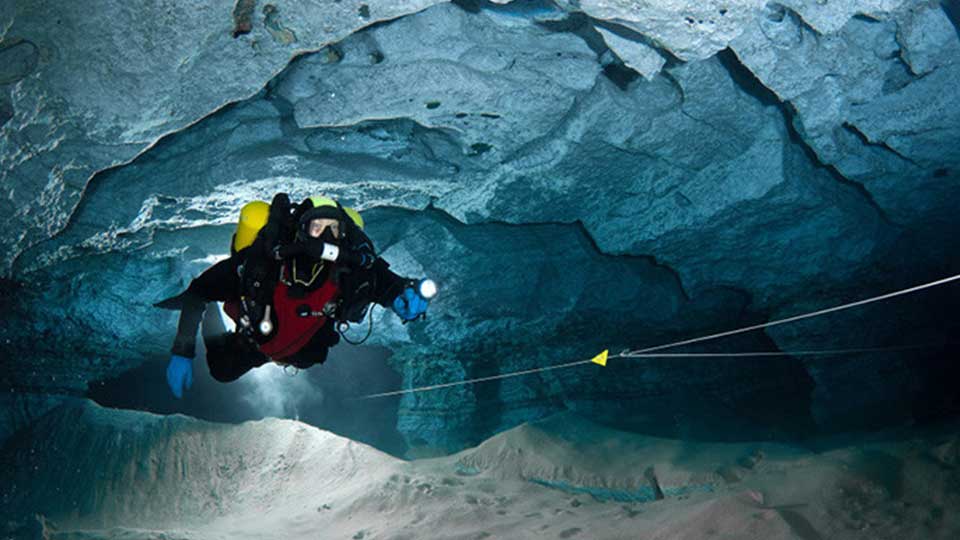 More information and video about Gjonovica Cave can be found on this website.
---