The picturesque village of Janche
By the winding canyon of one of the most beautiful Macedonian rivers Radika, there is an amazingly picturesque village Janche. The surface of the village is only 4.8 km2, and it rises at an altitude of 760 meters. Janche is one of the oldest settlements in the Miyak region, more than five centuries ago in the Lower Reka region. It is mentioned in the documentation of the archive in Istanbul. According to the legend, the first resident of the village was a man named Jane, and the village was thought to have received the name Janche after that man.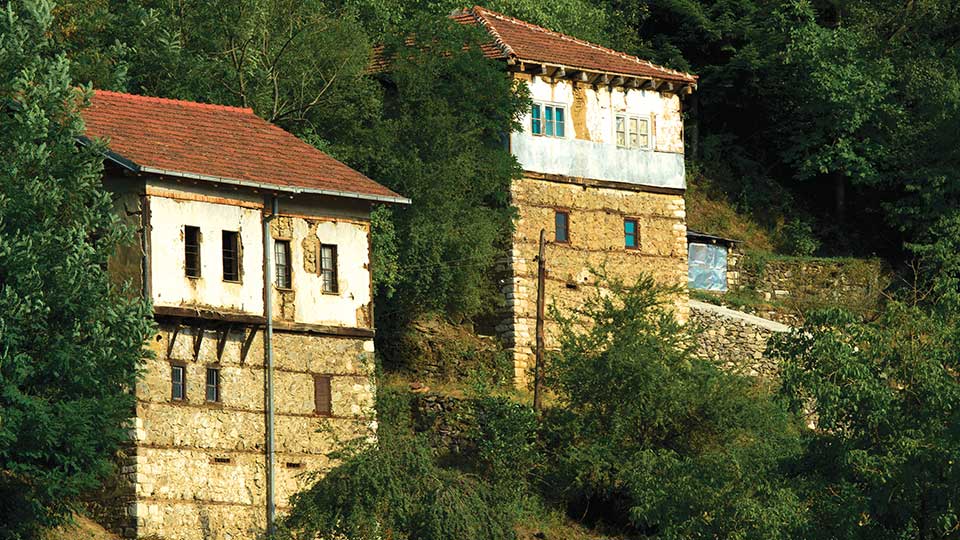 The parallel existence of the church and the mosque is only one evidence of the centuries-old patience and coexistence of the inhabitants of this village Janche. The houses are arranged in a row and make up a complex unity with the beautiful natural landscape. Their authentic appearance is due to the traditional building tradition nurtured for hundreds of years. The stone houses include some fascinating examples of ruined rural architecture with wooden frames, earthen walls and crunchy wooden thresholds. The most deserving one for the restoration of houses in this village is the skillful and experienced Master Tefik Tefikoski. Tefik, apart from retaining the authentic appearance of the buildings, uses only natural materials in the process of restoration; that is, earth, stone and wood, as the Macedonian houses were once built.
Tourist attractions around Janche
The region offers several authentic tourist attractions. Near Janche there is also the Duf waterfall, the monastery "St. Jovan Bigorski ", the Deer jump bridge on the Tresonechka river and the glacial lake Lokuv. Every year in the village a pie festival is held, where the skillful cooks gather from all the surrounding villages in the Reka region and compete who will prepare the most delicious pie. Other than being filled with the beauty of a vastly gifted nature, and apart from looking at the clear and fast Radika River, you must taste the tea from the mountain herbs, as well as the Mavrovo cheese from unpasteurized milk, and of course, relax under the wonderful starry sky.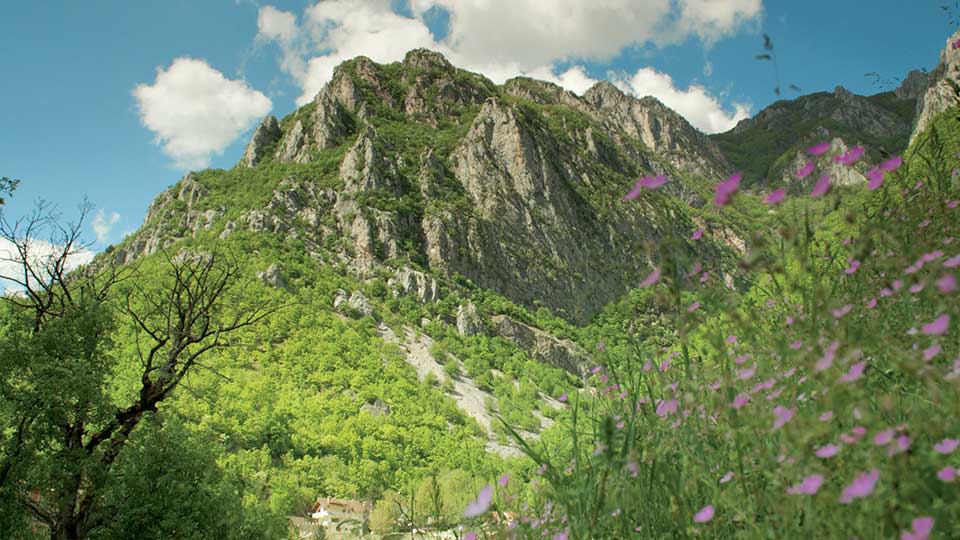 More information about Janche can be found on this website.
---