Murat-Pasha Mosque
The Murat-Pasha Mosque is located in the very center of the Old Skopje Bazaar in Skopje, near the Chifte Amam. According to the inscription on the marble plaque above the entrance door in the Murat-Pasha mosque, it is explained in Arabic that it was built around 1802 and 1803, after burning in the 1689 fire.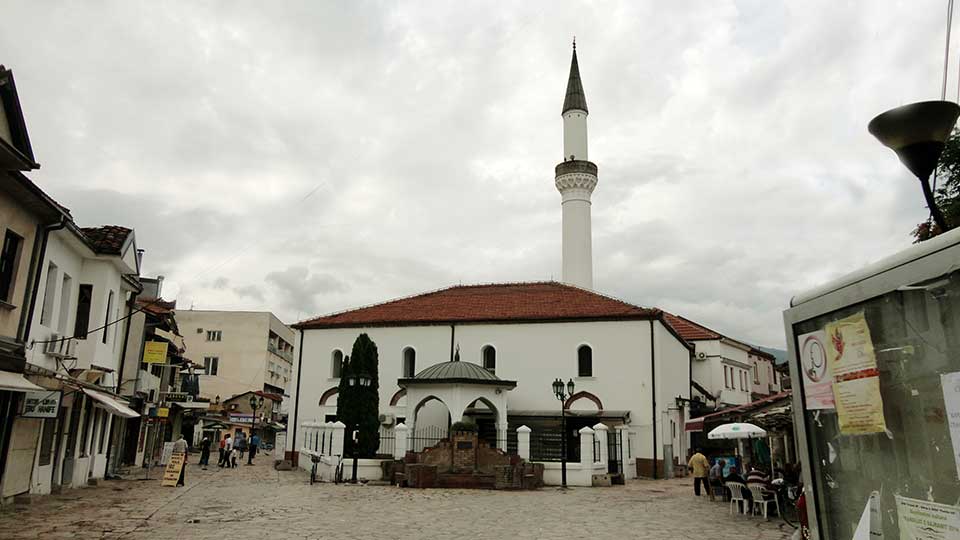 Research has been carried out confirming that there was an older building on the same site, from which remains were discovered. The last time the Murat-Pasha Mosque was renovated towards the end of the 20th century by the Skopje Muftis. The renovation was performed in cooperation with the Institute for Protection of Cultural Monuments of the Republic of Macedonia. Apart from the minaret, the mosque is a relatively new building. It belongs to the Ottoman Baroque style, using neoclassical Islamic elements. The building is a quarter-shaped and covered with a roof of four waters.
Beside the main entrance there is an entrance located on the north side. The interior of the mosque contains a wooden tapestry ceiling, as well as a gallery (Mahvil), a mahryb and a platform (mimber). They are considered to be distinctive elements of the Ottoman Baroque architecture. In the courtyard of the mosque there is a fountain built in 1937. There were also remains of a cemetery, i.e. three tombstones, dating from 1741 and 1790, while for the third it is difficult to determine the date.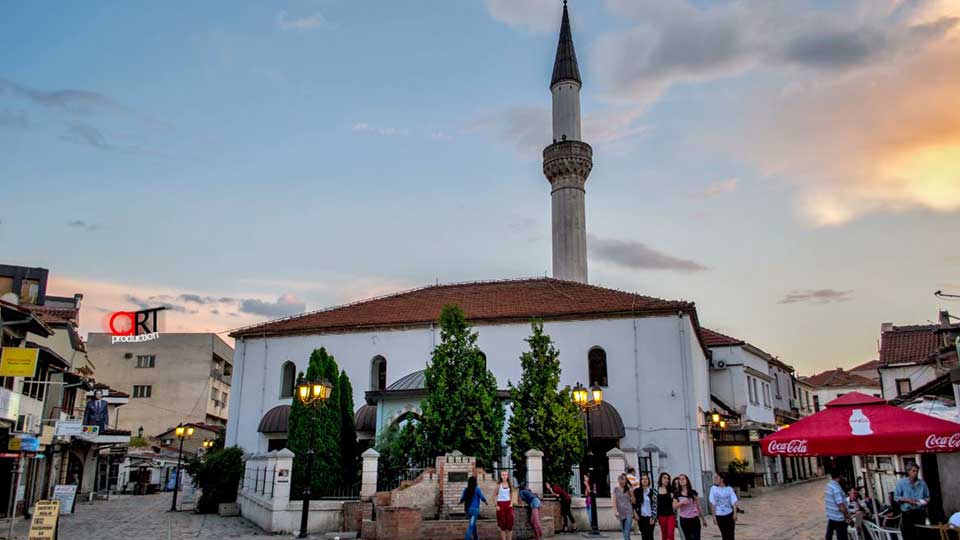 More information about Murat-Pasha Mosque can be found on this website.
---