The Orthodox Church "St. Dimitrija "
The Orthodox Church "St. Dimitrija" is located in the immediate vicinity of the Stone Bridge in Skopje, at the beginning of the bazaar on its south side and under the Skopje Fortress. It is dedicated to the great-martyr Saint Demetrius of Salonica. From the inscription on the entrance gate of the church it is evident that at the place where it is located there was an old temple from the 16th century. In 1727, for the first time, the church was mentioned as a cathedral church, and during the 19th century, the Skopje Metropolis was housed in it.
During that period several extensions and renovations of the church were performed, which received its current appearance in 1896, when it was consecrated. Its bell tower was rebuilt in the period from 1907 to 1908. [44] During the 20th century, the church was of exceptional significance, and until the construction of the church "St. Kliment Ohridski ", it served as a cathedral of the Macedonian Orthodox Church.
The temple is a three-naval church with an apse. The building is made of stone and mortar and is divided into two rows with three pillars. In its inner part there is a gallery, a place for church singers and a throne for the bishop. The church abounds with vivid motifs, with "Jesus Almighty" depicting on the dome. The tomb of the first head of the Macedonian Orthodox Church, Dositej, is located in the porch of the church, while to the east wall on the outside of the church is the tomb of the second head, Angelarius.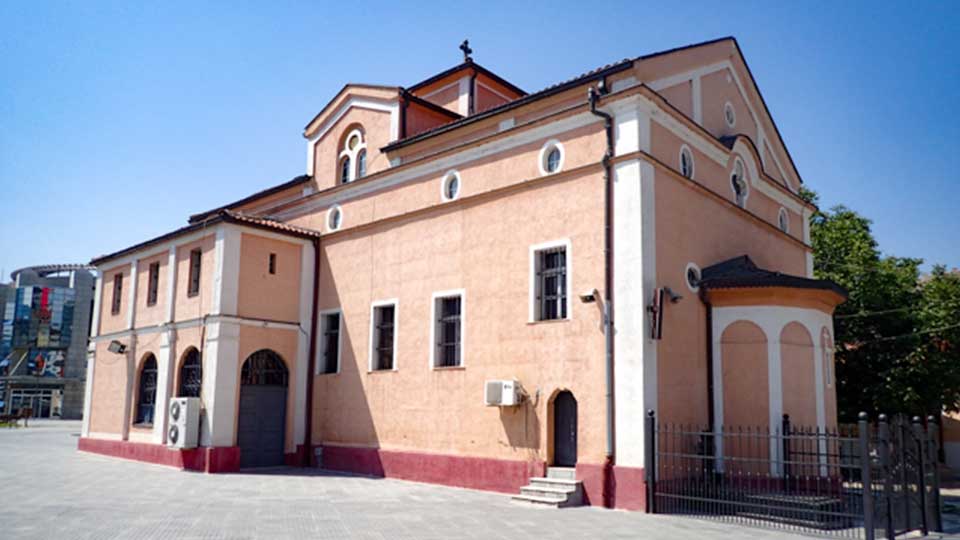 More information about Church St. Dimitrija can be found on this website.
---