The archeological complex of Plaoshnik is the heart of ancient Ohrid and one of the most sacred places in Macedonia. There are many archaeological findings which show that this space has been inhabited since the beginning of time – beginning in the late Bronze Age and throughout the late medieval period. In ancient times in this area was the city of Lychnidos, and there were several temples on Plaoshnik, including the temple dedicated to the God Dionis. In the 4th and 5th centuries, Lychnidos was the Episcopal centre of the Macedonian-Roman province New Epirus, and on the ruins of the old pagan temples new early Christian basilicas were built.
The central figure connected to this place is the Slavic episcope St. Clement, who, at the end of the 9th century rebuilt the old church, and built a new one dedicated to St. Panteleimon. St. Clement led the Ohrid Literary School, and it is considered that he founded the first Slavic University in Europe, which dates from the 10th century.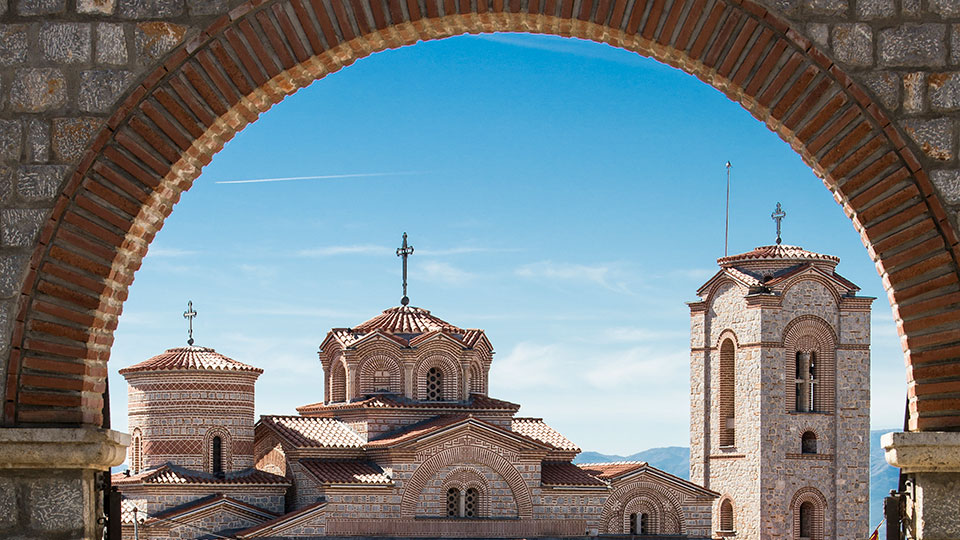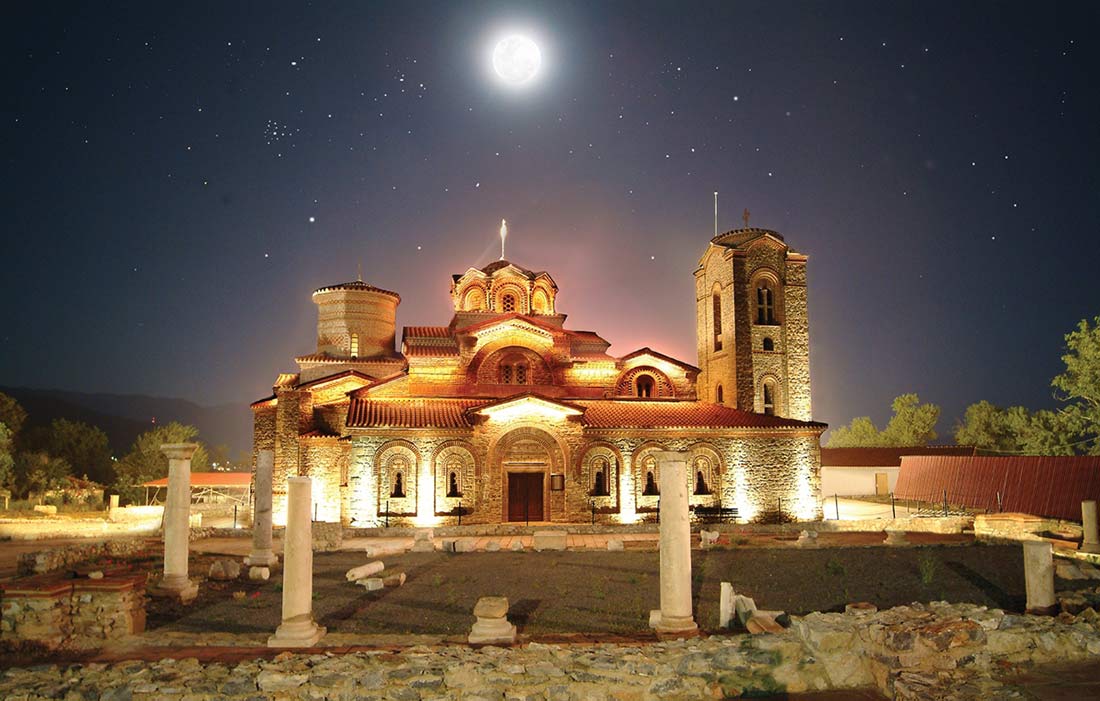 The church that you will see in the centre of Plaoshni is in fact the restored Clement's church. The renewal of the church was made on the foundations of the old church from the 9th century, and the same original materials were used. The remains of St. Clement have been transferred to this church. In the interior, among other things, there are preserved frescoes from the 11th and 12th and 13th and 14th centuries, as well as remains of older phases on the floors. Enter into this temple and feel like you are returning to the time of the old Slavic educators, who were fascinated by the same perfectly clear water of Ohrid Lake that remains today.