The ancient city Heraclea Lyncestis is considered to be the cultural treasure of the Balkans. The remains of the city are in the southern periphery of the city of Bitola, at the foot of Baba Mountain. This important archeological site is rich in many findings, and represents a real postcard of the Hellenistic and Roman periods.
Heraclea extended to the northwest border of the Macedonian area Lyncestis, and it was one of the main and most developed military-strategic centers in the Balkans. The city is widely considered to have been founded by the great Macedonian Philip II in the middle of the 4th century B.C., although some claim that the founder was Philip V.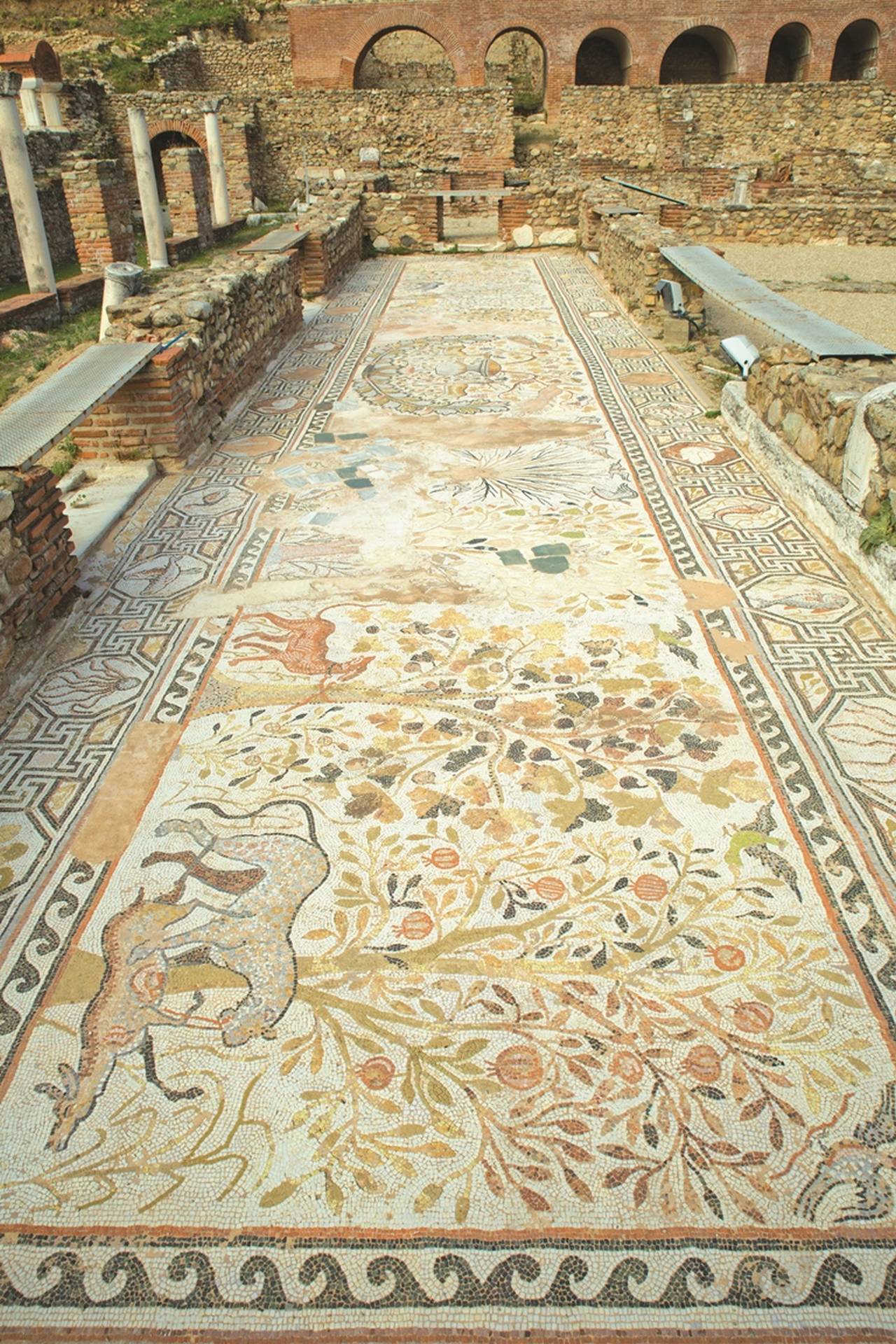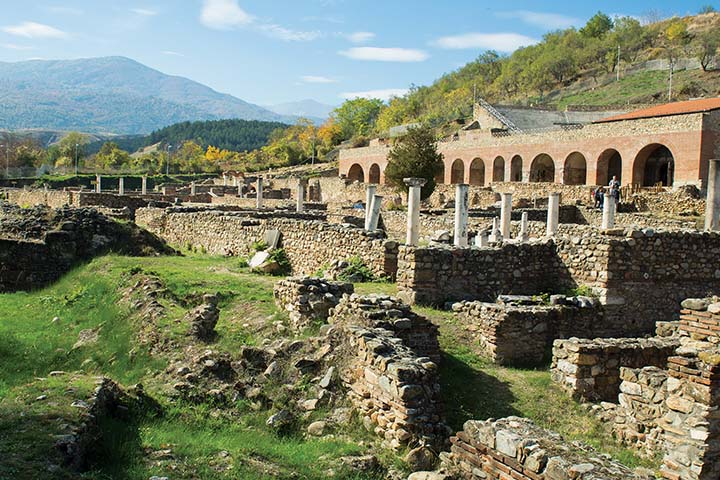 Through the centuries the city accumulated different cultures – this social and cultural center was taken by the Romans, attacked by the Goths, fell into the hands of the Byzantines, and finally became an eminently Episcopal centre. The theatre complex has unique beauty. The architecture of the theatre was perfected by the strict canons of Vitruvius and according to the proportions of the Roman theatres. You will be amazed by the sacred objects discovered in Heraclea, both large and small, including the tomb basilica and the Episcopal residency.
A major master-piece of early Christian art is the mosaic on the floor of the narthex in the main basilica. The floor of the basilica is filled with thousands of small stones placed in perfect harmony where flora and fauna with illustrated messages from the Bible are presented. Heraclea's beauty is to be appreciated both visually and viscerally – and you are sure to experience both sensations in this sacred place.