Osten Gallery
OSTEN ART – Institution of Culture for Museum and Gallery Activities, Skopje, North Macedonia – has respect for the past, is active in the present and has plans for the future. A recognized brand in the area of art, emancipated thought, and liberated creation since 1945, with its experience and influence on the improvement of culture and art, OSTEN is an excellent baseline for projects that attract the artists worldwide, educate the wider audience and animate art professionals (curators, theorists, critics and art historians) – all which provide an insight and produce materials that document the development and movements of art in our time.
A great art admirer and passionate art collector, the people who run OSTEN pay considerable attention to new trends and emerging artists. OSTEN's program includes the World Gallery of Cartoons, OSTEN Biennial of Drawing, OSTEN Biennial of Awarded Artists, OSTEN ART Festival, as well as exhibitions and artists' residency activities.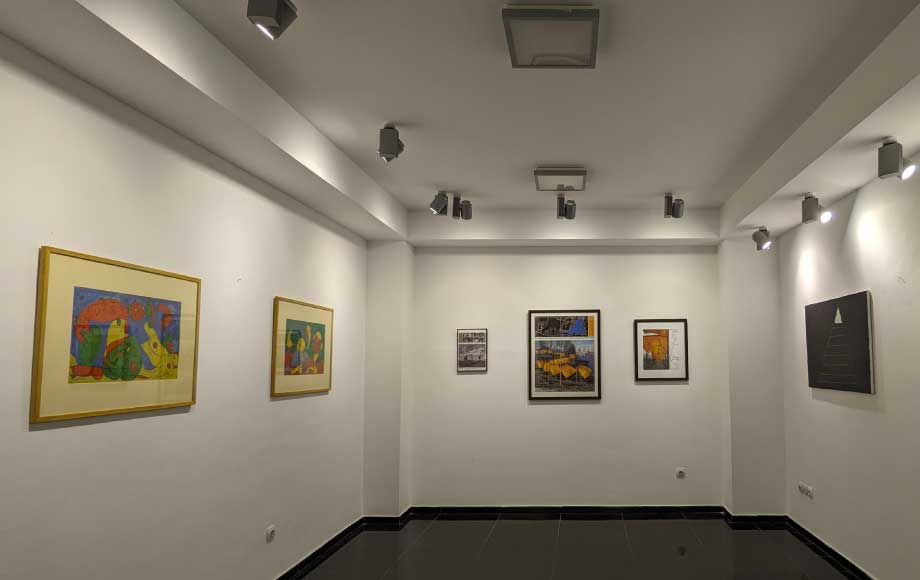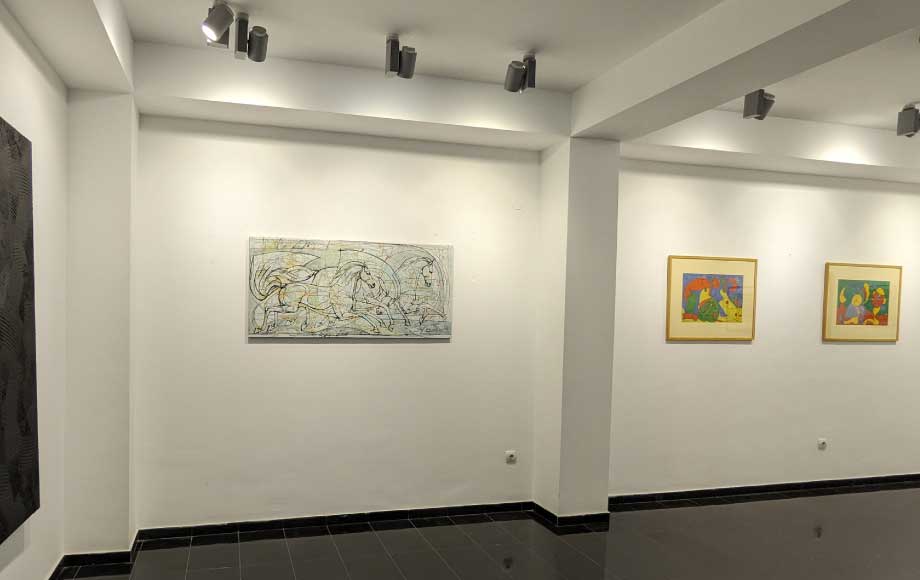 The prominent annual event - World Gallery of Cartoons (established in 1969 and the oldest event of this kind continually active in the world) every year is attracting over 500 international cartoonists, while OSTEN Biennial of Drawing (open call for artists) is receiving over 2000 works from around 700 artists from over 70 countries. OSTEN Biennial of Awarded Artists invites renowned artists (awarded on the Biennial of Drawing) on the Artists Residency Program in Skopje, Ohrid, Gevgelija…
The awarded artists with the GRAND PRIX for Lifetime Achievement at the OSTEN Biennial of Drawing are most renowned artists of our time: Joseph KOSUTH (2022), Ilya & Emilia KABAKOV (2020), Pierre SOULAGES (2018), Tony CRAGG (2016), Marina ABRAMOVIC (2014), CHRISTO (2012), Vladimir VELICKOVIC (2010), … World Cultural Heritage Award includes artists' artwork who made considerable influence on the world art history as: Pablo PICASSO, Victor VASARELY, Salvador DALI, Joan MIRO, Henry MOORE, Oskar KOKOSCHKA, REMBRANDT, ...
The biggest achievement of OSTEN is the OSTEN MUSEUM – which has considerable collection of more than 13000 artworks, by around 3000 artists from more than 80 countries (paintings, drawings, prints, sculptures, object, ceramics as well), including Picasso, Vasarely, Dali, Miro, Moore, Soulages, Craig, Abramovic, Christo, Velickovic, Ciuha, Chagall, Fuchs, Anderle, Born, Rembrandt, De Kooning, Delacroix, Pizarro, Toulouse-Lautrec, Aleshinski, Braque, Matisse, Hartung, Dix, Ernst, Colwitz, Penk, Rembrandt, Takis, Cunelis, Bacon, Hockney, Hamilton, Calder, Indiana, Warhol, Liechtenstein, ... works by almost all important Macedonian artists, including: Pandilov, Martinoski, Avramovski-Gute, Cemerski, Hadzi-Boskov, Hadzi-Vasileva, Jankulovski, Kondovski, Kalcevski, Kodzoman, Kunovski, Lazeski, Licenoski, Manev, Mazev, Mitrikevski, Naumovski, Taskovski, Temkova, V. Vasilev, N. Vasilev, Semov, ...... and around 50.000 cartons and satirical drawings by the greatest cartoonists in the world.
All OSTEN's activities are carefully documented in publications. Besides the catalogs of the OSTEN Biennial of Drawing, the latest publications are: German Artists from the OSTEN Collection – a joint project with the Goethe Institute Skopje, the publication UK Artists from the OSTEN Collection in cooperation with the British Council, the publication "French artists from the OSTEN Collection", in cooperation with the French Institute in Skopje and the Embassy of France in Macedonia... it is an ongoing project.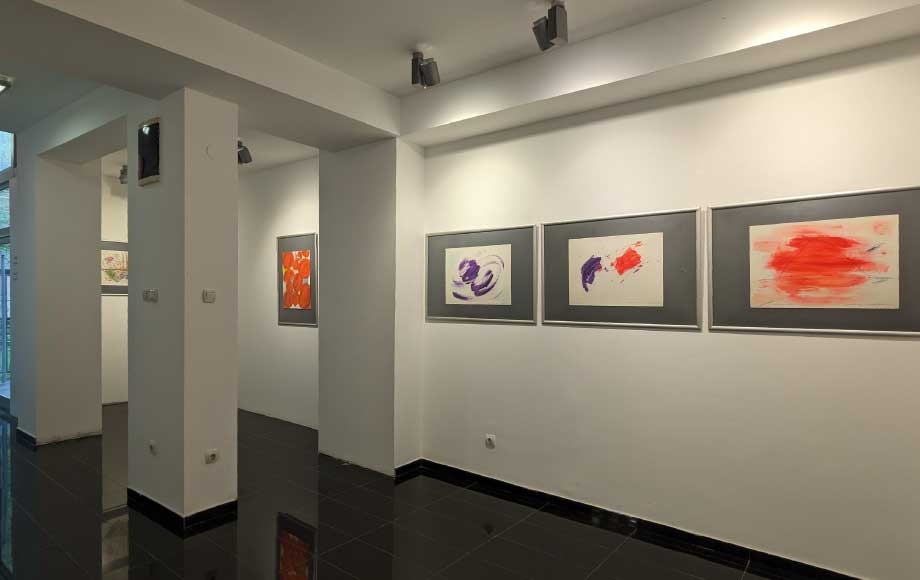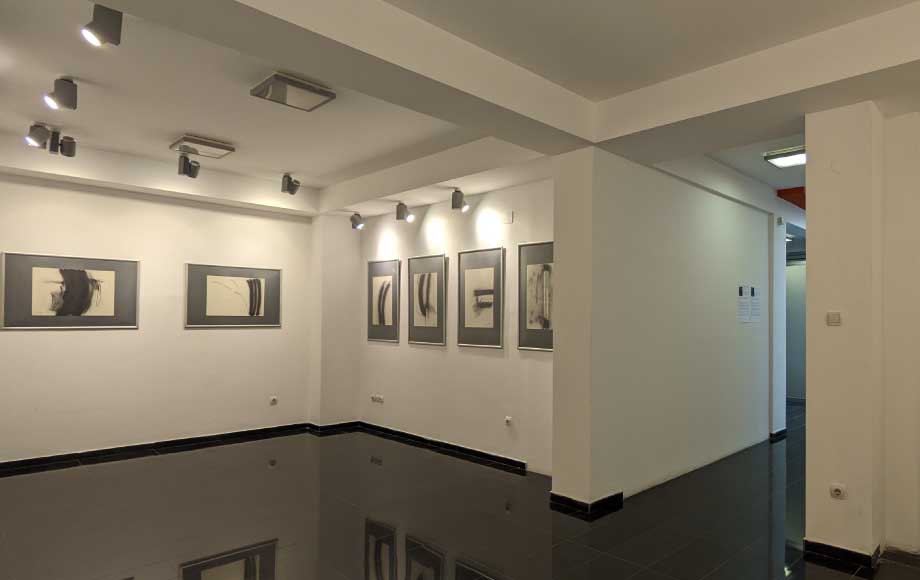 A special project is the unique Library of Print Portfolios "World Cultural Heritage" with more than 350 authorized print portfolios by most important international artists of our time. The further planned activities include further projects to be developed with reliable partners. OSTEN Gallery is a gallery space situated in the very center of the City of Skopje and it is the place where all activities of the main OSTEN events are taking place – OSTEN Biennial & OSTEN ART Festival, as well as the World Gallery of Cartoons (established in 1969).
Accordingly, there is a diverse program of international contemporary artists and cartoonists just one step from the central square "Macedonia" in Skopje. It is a place where unobtrusively, but naturally, you can see works by Picasso, Vasarely, Miro, Dali, Soulages, Abramovic, Kabakov, Kosuth… and almost all Macedonian artists – both the most important in the history of Macedonian art and emerging artists. For the actual exhibitions program just follow our website and FB page. OSTEN Gallery | Maksim Gorki 16a | Working hours: Mon.-Fri. 10h.-17h. / Sat. 10h.-14h.