The MI City Museum of Negotino is a museum of a general nature, i.e. it is multi-faceted and its work is organized through the following organizational units – departments: Department of Archaeology; Department of History; Department of Ethnology; Department of Fine Arts;
The museum was established in 1978. The first exhibition which was held featured the art works of the famous painter and artist, Dimche Protugjer. The Museum has a permanent exhibition space of 450 m2 and an additional 100 m2 for temporary exhibitions at its disposal. In 2008, an extra space of 200m2 was constructed.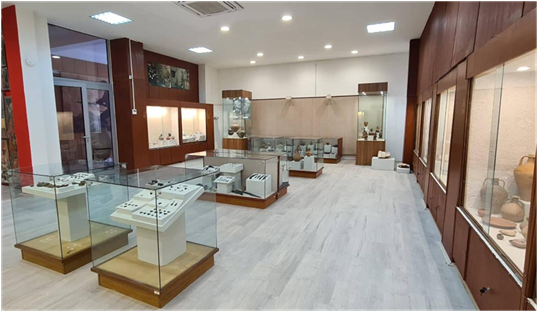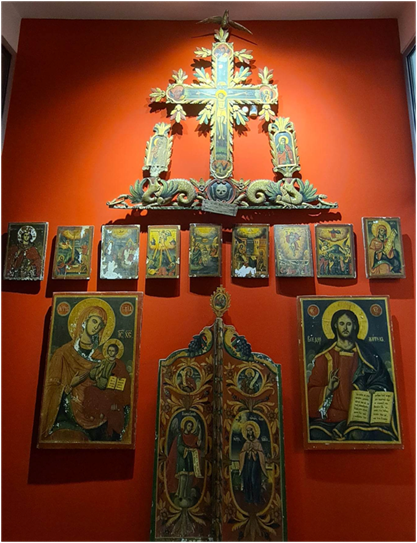 Today, this space houses the ethnological-wine exhibition, while the Lapidarium, containing part of the collection of plastic rocks of the MI City Museum of Negotino, is located in the bottom level of the museum.
THE ARCHAEOLOGICAL PERMANENT EXHIBITION covers an area of 200 m2, where archaeological objects which were found in archaeological sites in the municipality of Negotino are exhibited. They represent the period of prehistory, early antiquity, antiquity, late antiquity and the middle Ages through various objects which were made from ceramics, metal, glass, wood etc.
The ETHNOLOGICAL PERMANENT EXHIBITION displays the material and spiritual culture of the settlements in the municipality of Negotino and the city of Negotino, featuring numerous folk costumes, household items and agricultural artefacts present in this region, dating from the beginning of the 18th until the end of the 20th century.
This includes various items, some of which have been exhibited, such as various jugs, round baking trays, cauldron pots, small jugs, and spinning wheels, round floor tables, shears, calabash bowls, wide-mouth clay jugs, pitchers, mortars, three-legged stools, a sewing machine, carpets, fabrics and many other ethnological items.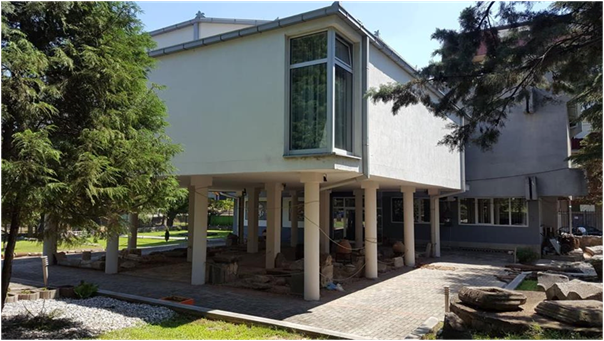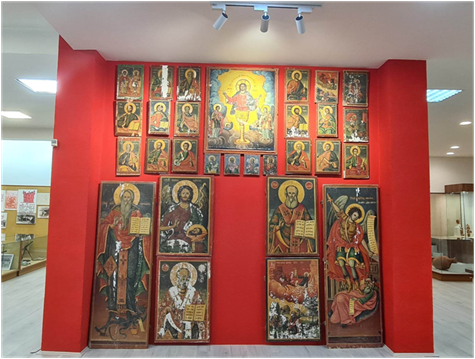 THE FINE ARTS EXHIBITION SALON... Throughout its work, the MI City Museum of Negotino has valorised a collection of art works, and in the future, the museum will continue to organize art exhibitions and enrich the collection of art works by renowned artists through their purchase.
THE GALLERY OF ICONS in the Museum of the city of Negotino consists of icons from the "Saint Prophet Ilija" Church in the village оf Veshe. They are displayed in the exhibition space for permanent exhibitions.