If you walk through the steep and narrow street in the Kratovo bazaar, which leads to the famous Radin Bridge, and turn left at the first crossroad after passing the two medieval towers, you will come across the house from which the original aroma of the renowned and well-known Kratovo "k'cana" salt called "Shlegovac" is still wafting. The salt-making process takes place twice a year, around the time of St. Demetrius day, in November and in the spring, in April, around Easter, and the salt is stamped with a pestle (kjuskija) in a wooden mortar called a "dibek".
The Doneski family welcomes guests to their home with a traditional spirit under the motto "Faithful to tradition – proud of history". The house is adorned with pictures of the first owners and traditional instruments such as the tambura and kemane. There are also straw hats and other hats worn in the field during harvesting or planting potatoes. The old cellar full of vintage objects has now been turned into a buffet for every guest to taste good old wine with an intoxicating aroma prepared according to a homemade recipe.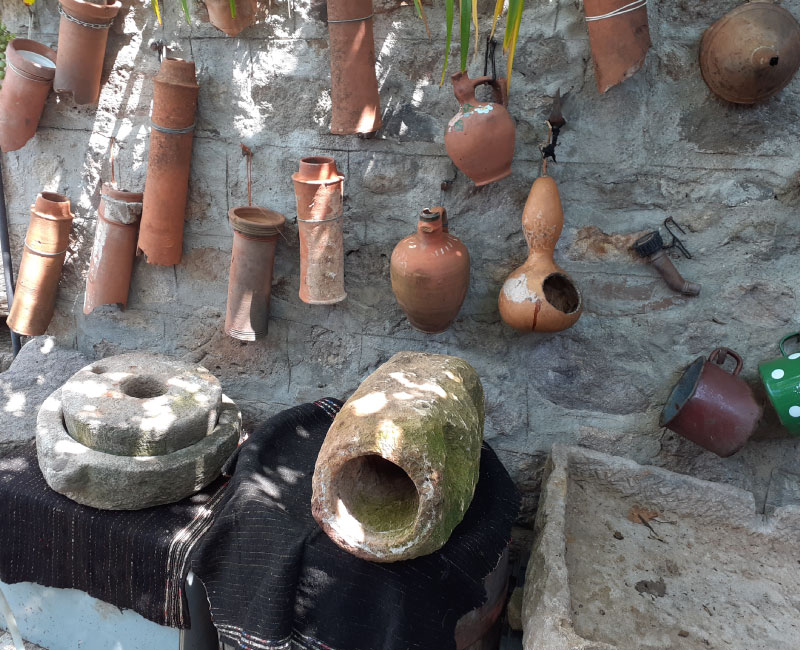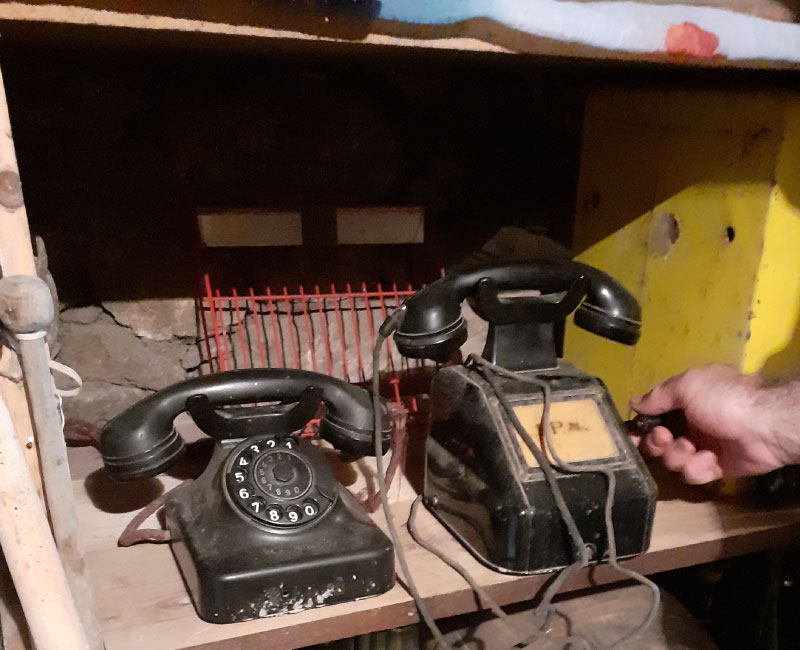 Within the old "Shancheva house" in Kratovo, all the rooms there have been adorned with antiques and artifacts from Kratovo and region of Kratovo, and there is also a wine cellar where, in addition to Kratovo rakija and wine, there are many artifacts from the rich Kratovo heritage. The etnohouse collaborates with numerous foreign tour operators who bring Italian, French, German, Polish, English and other tourists to visit.
It also collaborates with numerous non-governmental organizations from the region. The tourists who come here say that every day they spend there is jam-packed with activities and they enjoy the unique taste of Macedonian traditional cuisine. In addition, they are delighted by the hospitality of the people of Kratovo and their desire to represent what they consider their pride with love. Adress: 9 Skopska Street, Kratovo. E-mail: [email protected]