The city of Ohrid has an old museum tradition of museum activity. The "treasury" (museum) of the Ohrid Archiepiscopacy existed from 1516 to 1916, which makes the Museum in Ohrid one of the oldest in Europe. Within this Museum, in 1952, an Archive Center was established, which after two years, in 1954, was separated as a separate institution. The same year 1952, the Art Gallery was founded in Ohrid. In March 1973, the two institutions were integrated into one, that is, into an institution that today functions under the name NU Institute for the Protection of Cultural Monuments and Museum-Ohrid.
More than 350 archaeological sites, 61 religious buildings (42 Christian and 19 Muslim), 183 profane buildings and 86 buildings with environmental characteristics are registered on this territory. More than 2500 m2 of fresco decoration and more than 2000 m2 of floor mosaics with exceptional cultural-historical and artistic value have been preserved in the buildings themselves. In addition, Museum of Ohrid possess extremely rich and interesting collections: archaeological, ethnological, historical, contemporary art, icons and liturgical objects, manuscripts and old printed books.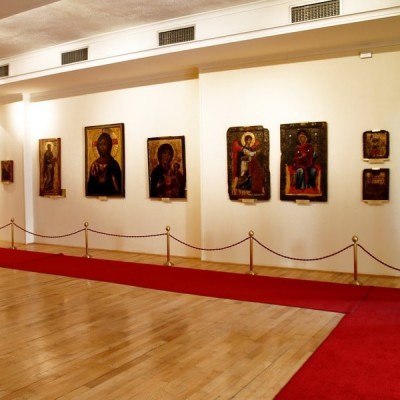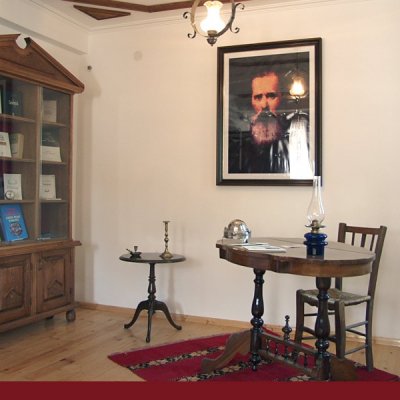 Museum facilities: Museum on Water – Prehistoric settlement in the Bay of Bones (Peshtani village, Gradiste), Museum-House of Robevci (Str. "Car Samuil" no. 62, Ohrid), Gallery of Icons (Klimentov University bb, Ohrid), Memorial house of Hristo Uzunov (Str. "Car Samuil" no. 45, Ohrid), Memorial house of Grigor Prlichev (Str. "Grigor Prlichev" no. 66, Ohrid).
Archaeological sites: Тsar Samuil's fortress (Ohrid), Ancient Theater (Ohrid), Plaoshnik (Ohrid), Early Christian basilica at the site of "Manchevci". More information on the website http://muzejohrid.mk/, Social media: https://www.facebook.com/zavodimuzejohrid.