The museum is located in the very center of town of Kichevo, located in a building build in 1892. The Museum was opened to visitors on October 11, 1980 on the occasion of the National Uprising Day holiday.
There are documents, photographs, objects, maps, sketches and other accompanying materials - architecturally and artistically designed, highlighting the most significant historical events in the National Liberation and Anftishist War in Macedonia (1941-1945).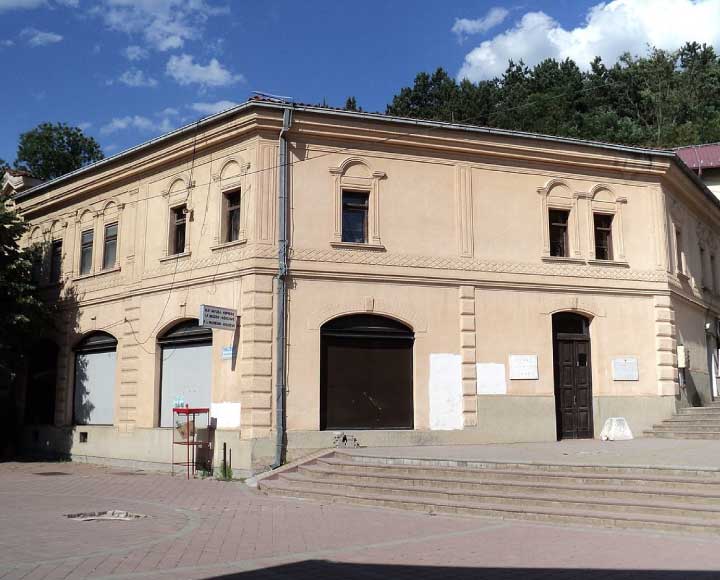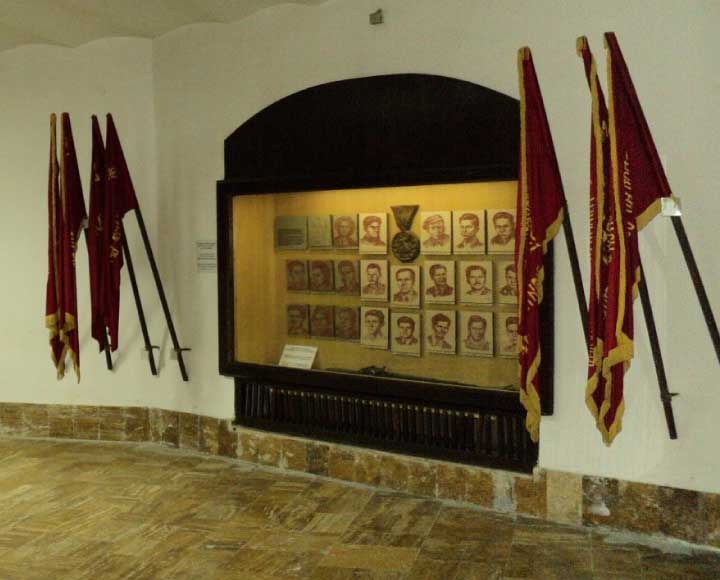 The building of the Western Macedonia in NOB Museum is actually a complex of three interconnected buildings located in the Kichevska bazaar, at the western foot of Kitino Kale. The oldest and central building was built in 1892.
The year of construction of the second building is not known, but it is distinguished by the same stylistic peculiarities of the facade.
The third building was completely reconstructed in the period from 1972 to 1978, and thus it also gets the same stylistic features.
The Museum building is profiled from the outside in the style of late neoclassicism from the end of the XIX and the beginning of the XX century. The main (bazaar) facade on the ground floor has large windows with semicircular finials.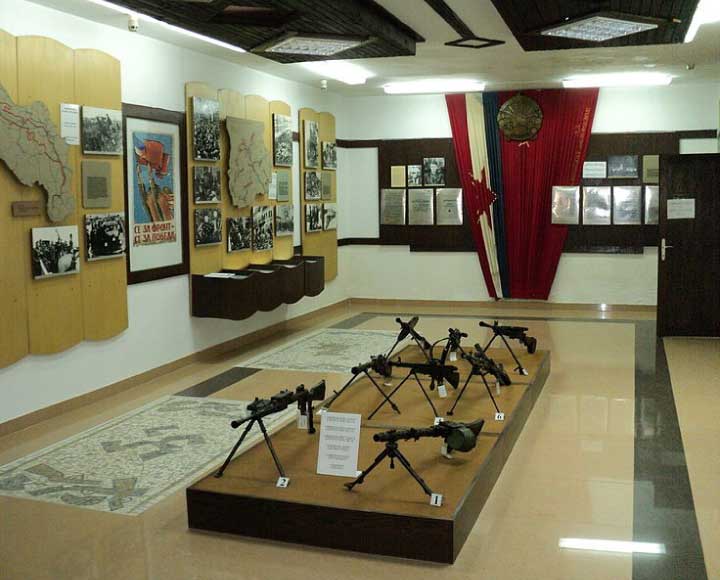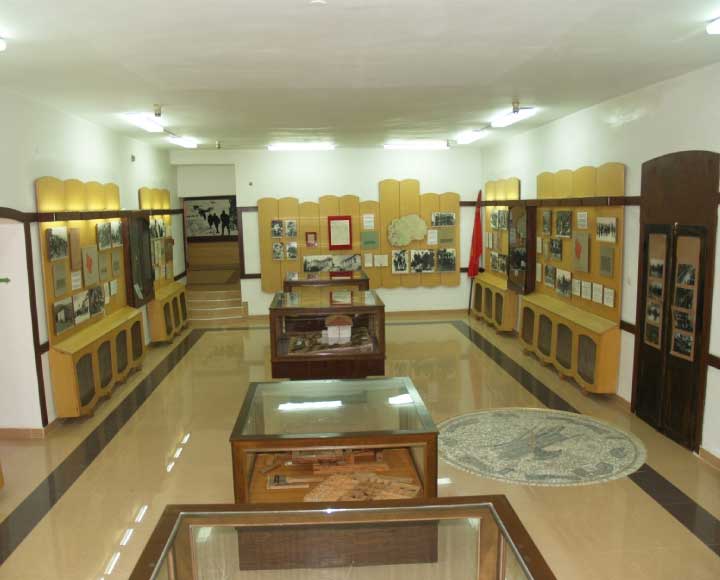 The floor has smaller rectangular windows decorated with rich stucco which forms a vault in the upper part. The windows are divided by pilasters, and there is a horizontal cornice between the floors and under the roof.
On the facade of the middle building there is a roof tympanum above the first floor balcony, and the year 1892 is written on it. Address: st. Stojan Bozhinoski no. 1, Kicevo, phone + 389 (0) 45 222 949.