The Memorial House was open on January 30, 2009, and the foundation stone of the Memorial House was laid on May 9, 2008. The building, dedicated to the most humane woman in the world, was completed in just nine months. The location of the museum was chosen upon exact place were the old Catholic Church "Sacred Heart of Jesus" before tragic earthquake in 1963 was located. It is the church where Mother Teresa, born as Gonxha Bojaxhiu was baptized just one day after her birth.
Since the opening of the Memorial House for Mother Teresa in 2009 until today, the number of visitors in the institution ranges from 80.000 to 100.000 per year, including a number of presidents, ministers, ambassadors, Catholic Church dignitaries, and the niece of Mother Teresa – Age, Cardinal Pietro Parolin (Vatican secretary of state) and others.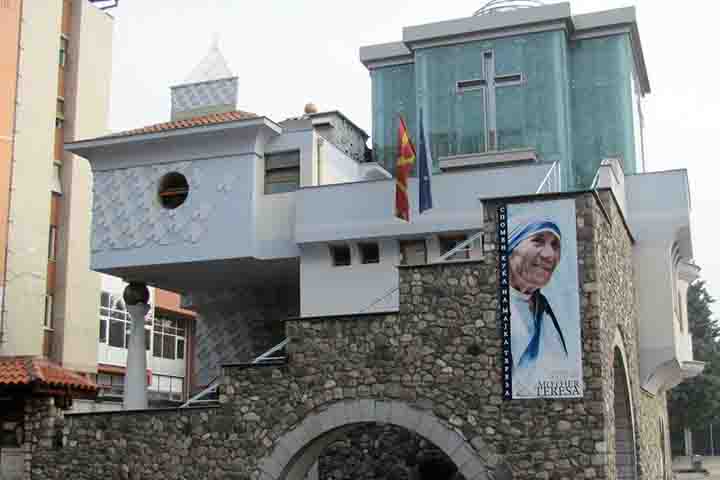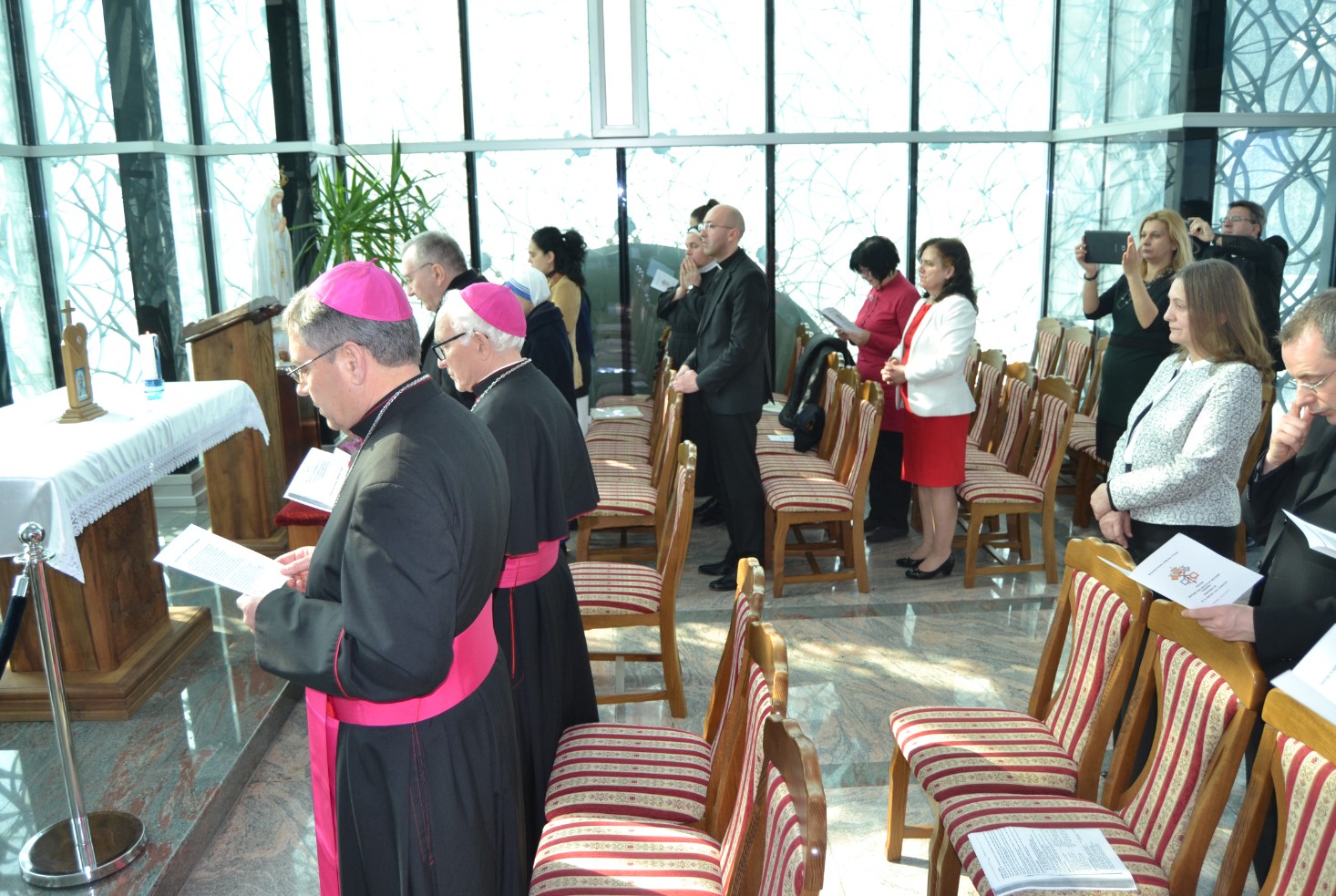 Within its space utilities, the Memorial house has a multimedia space in the basement part of the building that serves to hold events and occasional exhibitions; a gallery located on the first floor that exhibits photographs and objects from the life of Mother Teresa that describe her life path; an amphitheater and a chapel. Among the more significant objects contained in the exhibition setting in the gallery are a secondary relic of Mother Teresa, the Nobel Prize for Peace, manuscripts and letters and others . Furthermore, the Memorial House also contains a chapel on the second floor of the building, which was declared as sanctuary in 2019, making the Memorial House a fortified pilgrimage center where Holy Masses are held.
On the ground floor there is a museum shop where you can find souvenirs from the rich cultural heritage of Macedonia, as well as handicrafts related to Mother Teresa. Working hours: Monday – Friday 09:00 – 20:00, Saturday – Sunday 09:00 – 14:00, the entrance is a free of charge. The chapel is open for Masses on Tuesdays from 08:00. Contact: (+389) 3296-086. Link from the website: https://memorialhouseofmotherteresa.com/en/