Art gallery of Tetovo as national institution was established in the year of 2007. It is located in the building of the old Turkish Hamam..
The Turkish Hammam is located on the right side of the river Pena, in the central part of the city of Tetovo. It is locates near the Colorful Mosque, the Turbe with a fountain, the Bey's Inn and the bridge. All buildings together form one complex, characteristic of the urban development of cities in the Ottoman period.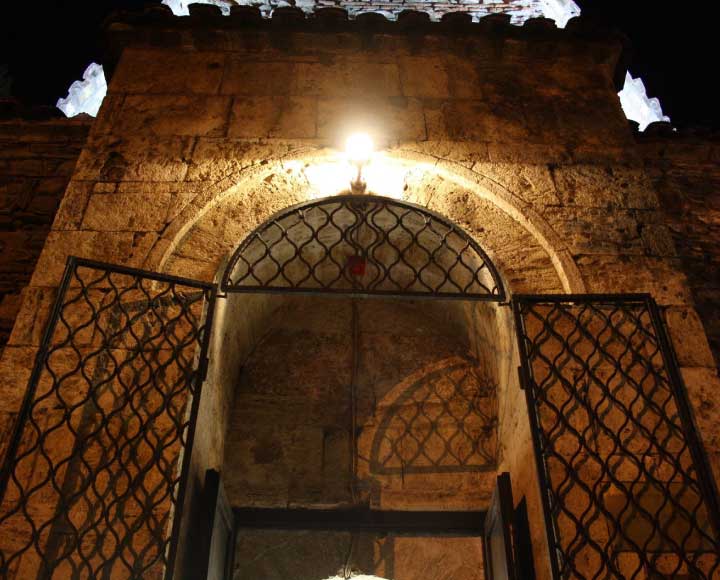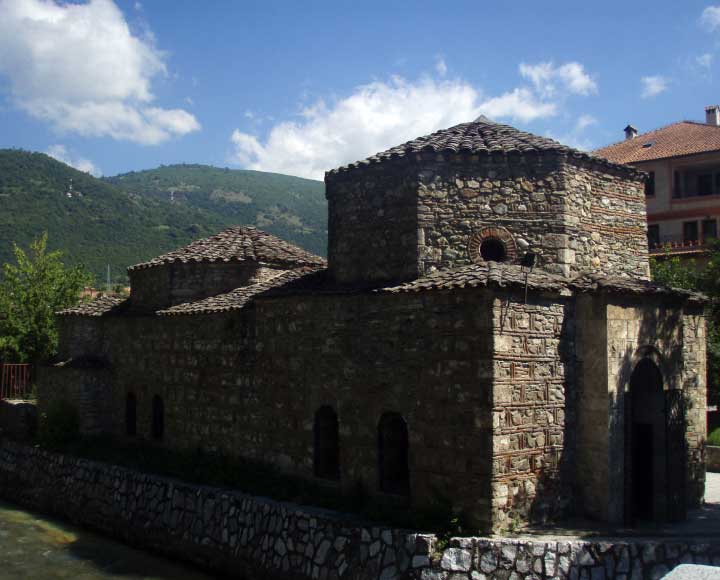 The old hammam resistant and survive through the centuries becoming a witness off the way of life in certain periods of time, especially due to the architecture, source materials and construction technique. Constructed at the end of the 15th century, today actively participates in the cultural setting and defining the integral appearance of the city of Tetovo. It is assumed that it was built by Mehmet Çelebiu, son of Isaac Beg. With its architectural, topological and stylistic characteristics, it acquires a special value, which is manifested by a clear and clean spatial organization.
The hammam is in a form of rectangular building, built with massive walls made of processed stone and bricks. As a roof construction, ghemeri-kube of various dimensions are used, thus forming the fifth diverse facade, which gives the building an attractive character. The domes are built with octagonal tambours, covered with Turkish tiles and short canopies profiled from stone.
In addition to the interventions carried out in various periods of time, the building managed to preserve its authentic construction form. The adaptation in to art gallerѕ space, brought to the Hammam a new contemporary treatment that enables the revitalization of the building as a center for cultural events in the city of Tetovo.
Since its establishment, the Арт gallery has organized over 200 exhibitions, presentation and artistic promotions. The Art gallery is also visited by tourist because of the old architecture of 5 century old Hamam.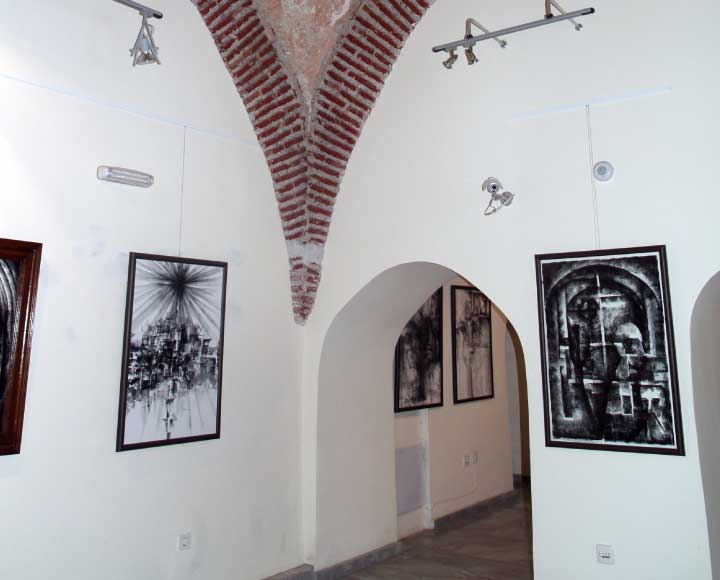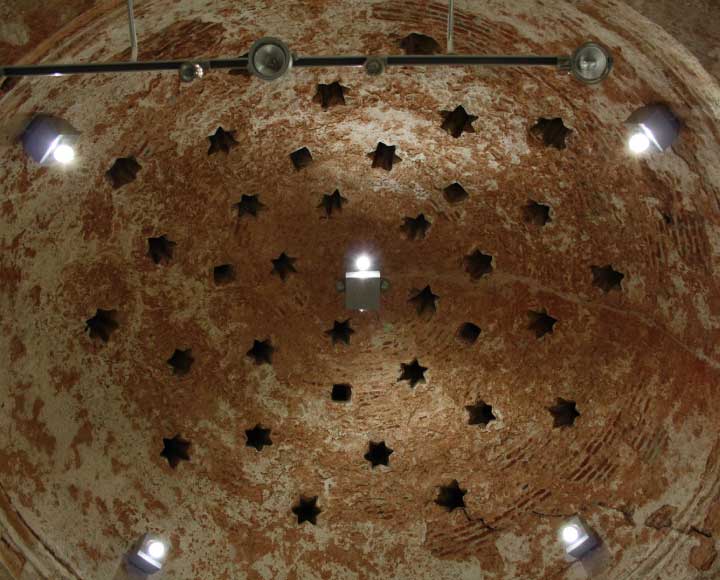 The Art gallery, own a collection of 328 works of arts and paintings by prominent artists from North Macedonia and work of arts s by international artists from around the world.
Address: Art gallery in Tetovo, "Ilindenska" street - Tetovo bb. E-mail: [email protected] Phone for contact: Tel: +389(0) 44 340-811/ 353-650, Fax: +389 (0) 44 353-650.