The Church of Saint Panteleimon is a remarkable medieval Macedonian monument, and contains the most famous treasure of Byzantine painting from the time of the Comnenian dynasty. It is on the slopes of Vodno Mountain, in the village of Gorno Nerezi.
The church was built in 1164, with the funds of Alexius Comnenus, and dedicated to the protector of health, St. Panteleimon. In was built in the Byzantine style, using ordinary stone from the surroundings of the monastery as building material. Bricks were used as well, and they have since been skillfully converted into polychrome surfaces. The small church is constructed in the traditional shape of a cross inscribed in a rectangular area.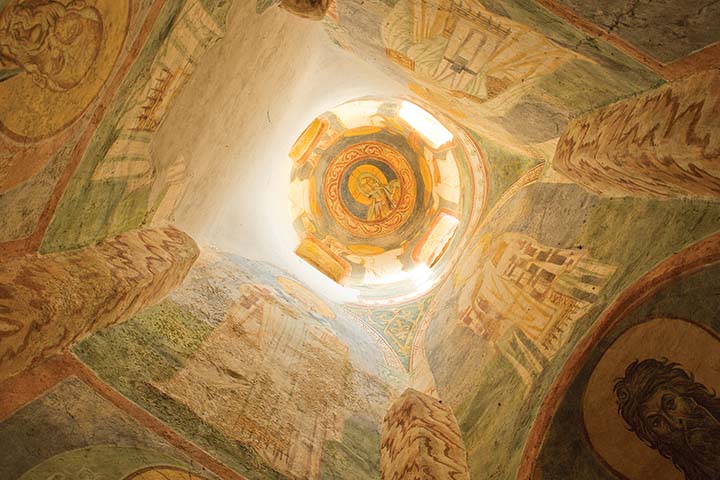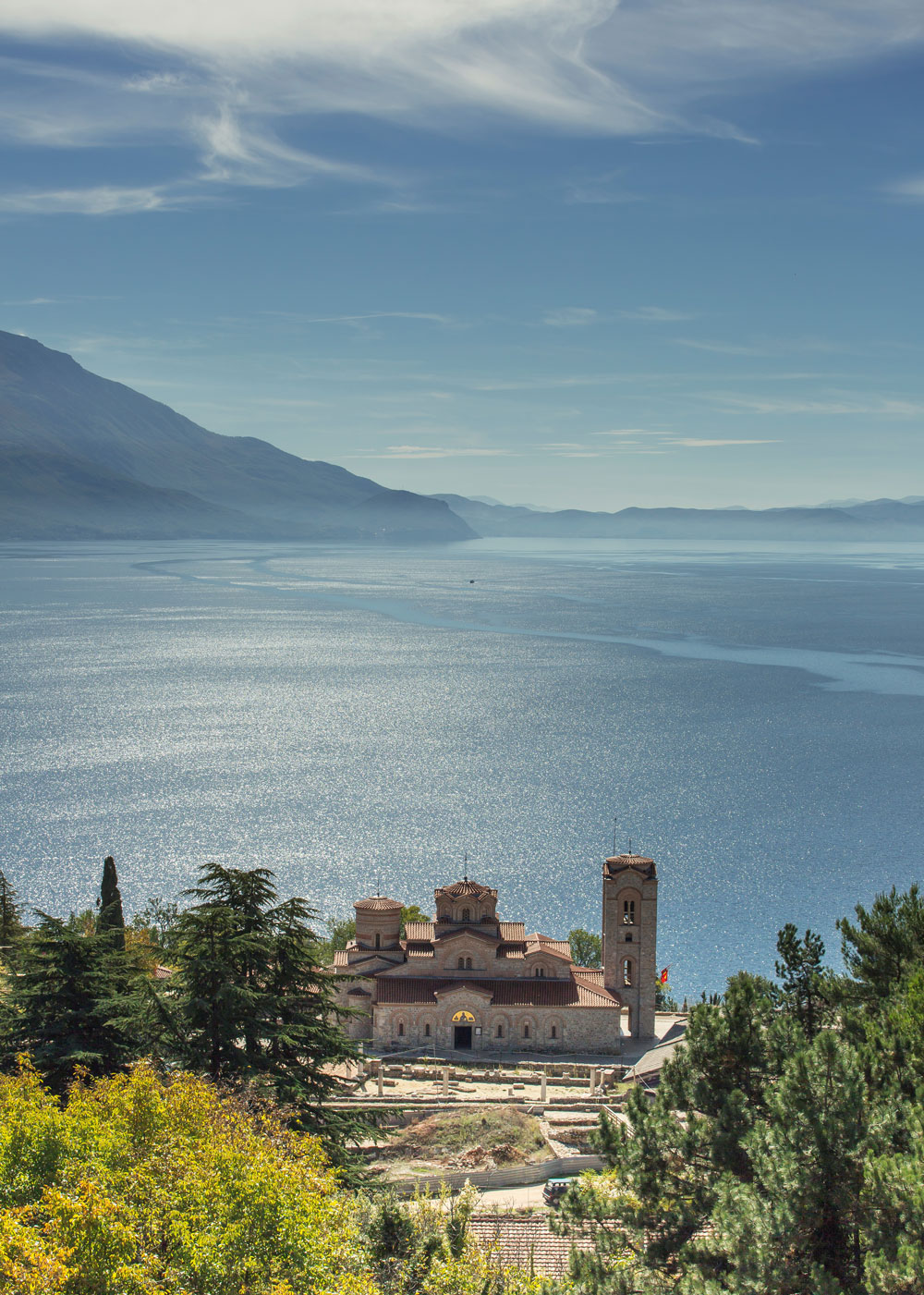 The frescoes in St. Panteleimon are the work of many masters, and the highest achievement of Byzantine art is the composition called "Lamentation of Christ" by an unknown fresco painter. That's why you have to visit the church of St. Panteleimon. The uniqueness of this composition, which differs from scenes with similar themes in other monasteries in the Byzantine form, is the explicit representation and highlighting of the life and emotions of the Holy Mother of God, painted as a mother crying over the dead body of her son Jesus Christ. This kind of representation is characteristic of the Renaissance painters from Italy, who would appear hundreds of years later after the creation of "Lamentation of Christ." Therefore, this composition is considered a forerunner of Renaissance painting.
The frescoes in the Church of St. Pantelemon prove that in art, concepts like time and space often are insignificant - because every artistic masterpiece immediately becomes an important part of eternity.