Until you come to Macedonia, you will never know the true taste of lamb meat. Juicy and irresistible, attractive in its looks and taste, many people say that it melts in your mouth.
When thinking of main dishes on the Macedonian table, we usually think of a meat specialty, especially lamb. Its specific taste and top quality results from clean and rich pastures.
Almost every house in Macedonia has its own recipe for a perfect roasted lamb, and the preparation of a great lunch does not always require complicated preparation.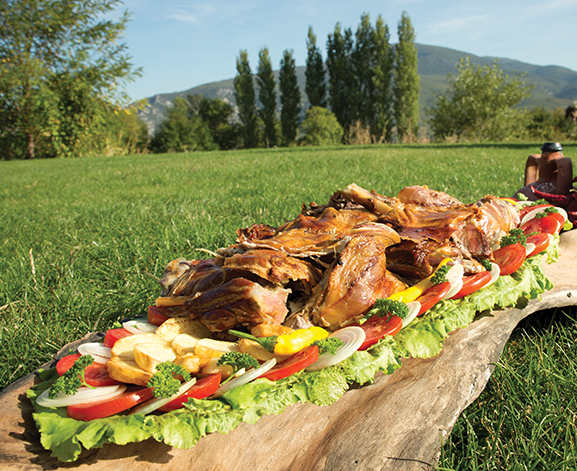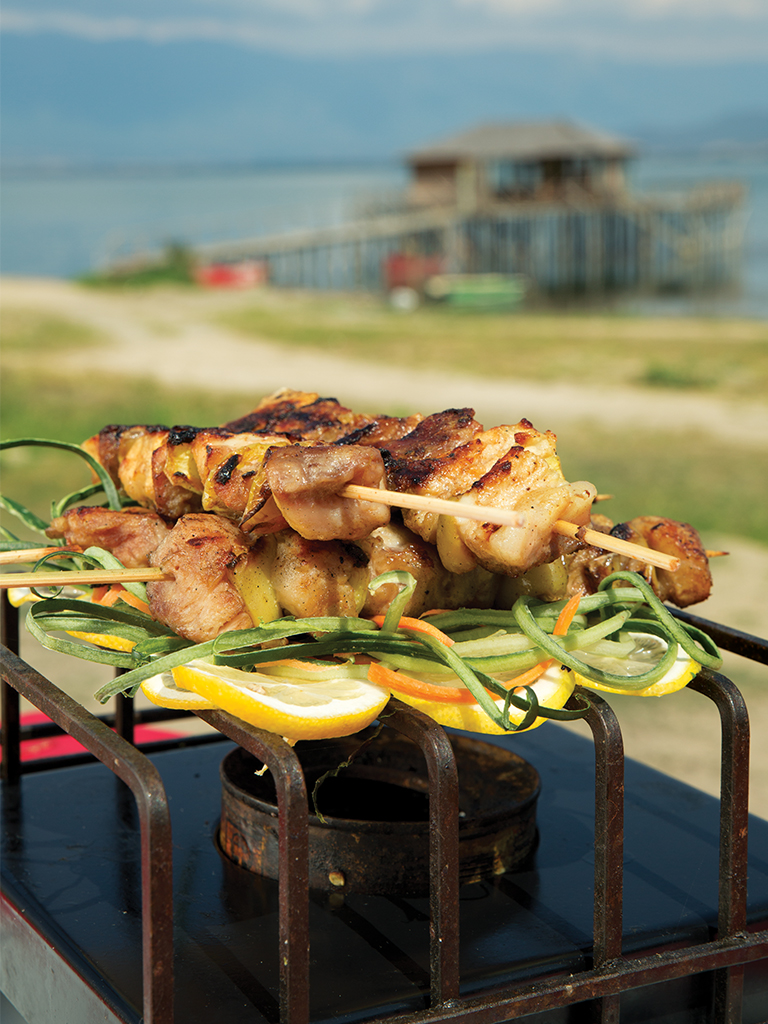 Usually it's prepared by slicing the meat's surface and filling it with garlic and rosemary. The meat is garnished with potatoes, pumpkin and onion, or any other vegetable.
The tradition of preparing lamb is seen on holidays or picnics. The festive table for one of the biggest Orthodox holidays, Easter, is always filled with lamb meat because the lamb is an important symbol of grace, chastity and cleanliness.
Besides the usual manner of preparation, there is an old recipe coming from Debar where the meat is served with dried plums. The lamb meat requires heavier wines, such as Vranec, Prokupec or Kratoshija.
The lunch dishes on the Macedonian traditional table usually include dishes with pork and beef, but not excluding the well known stuffed bell peppers, stuffed zucchini and sarma, which are usually stuffed with minced meat and combined with vegetables.
A person needs to enjoy a lunch in Macedonia so they can realize why this table is one of the best known in Europe.