Our people say that the fish swim three times – in the water, in the pot and in the wine.
In Macedonia there are lakes and rivers which are characterized by incredible cleanliness, thus there is tradition of fish specialties and flawless wine used to prepare some of them.
One of these specific traditional recipes is "Drunken carp". This fish can be found in Prespa, the town in which the recipe is best prepared. A well-cleaned carp is cut and seasoned with garlic, parsley, lemon crest and carrot, and during the preparation, it's constantly sprinkled with tomato sauce and large quantities of white wine. It can be served in combination with potato salad or rice.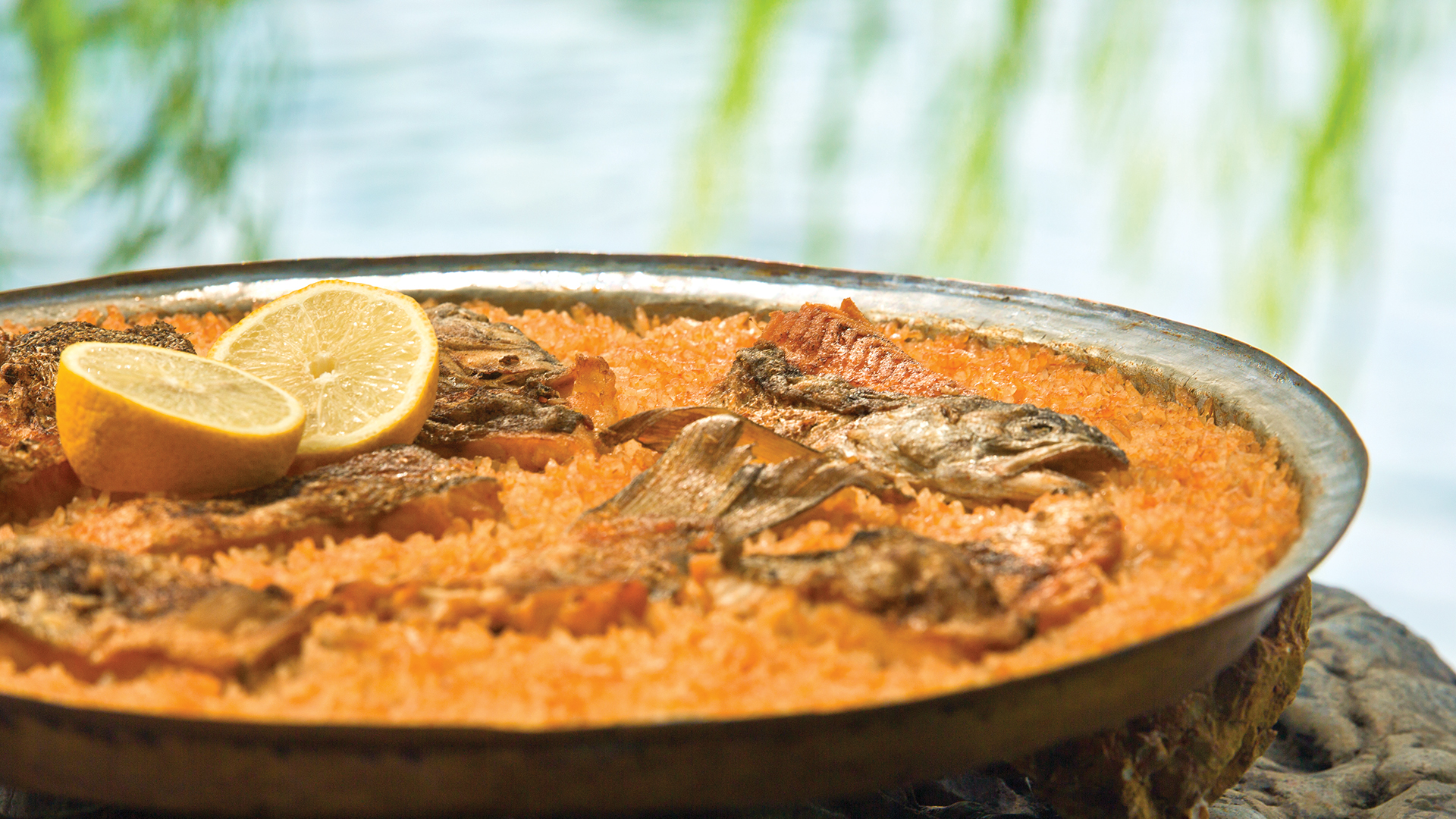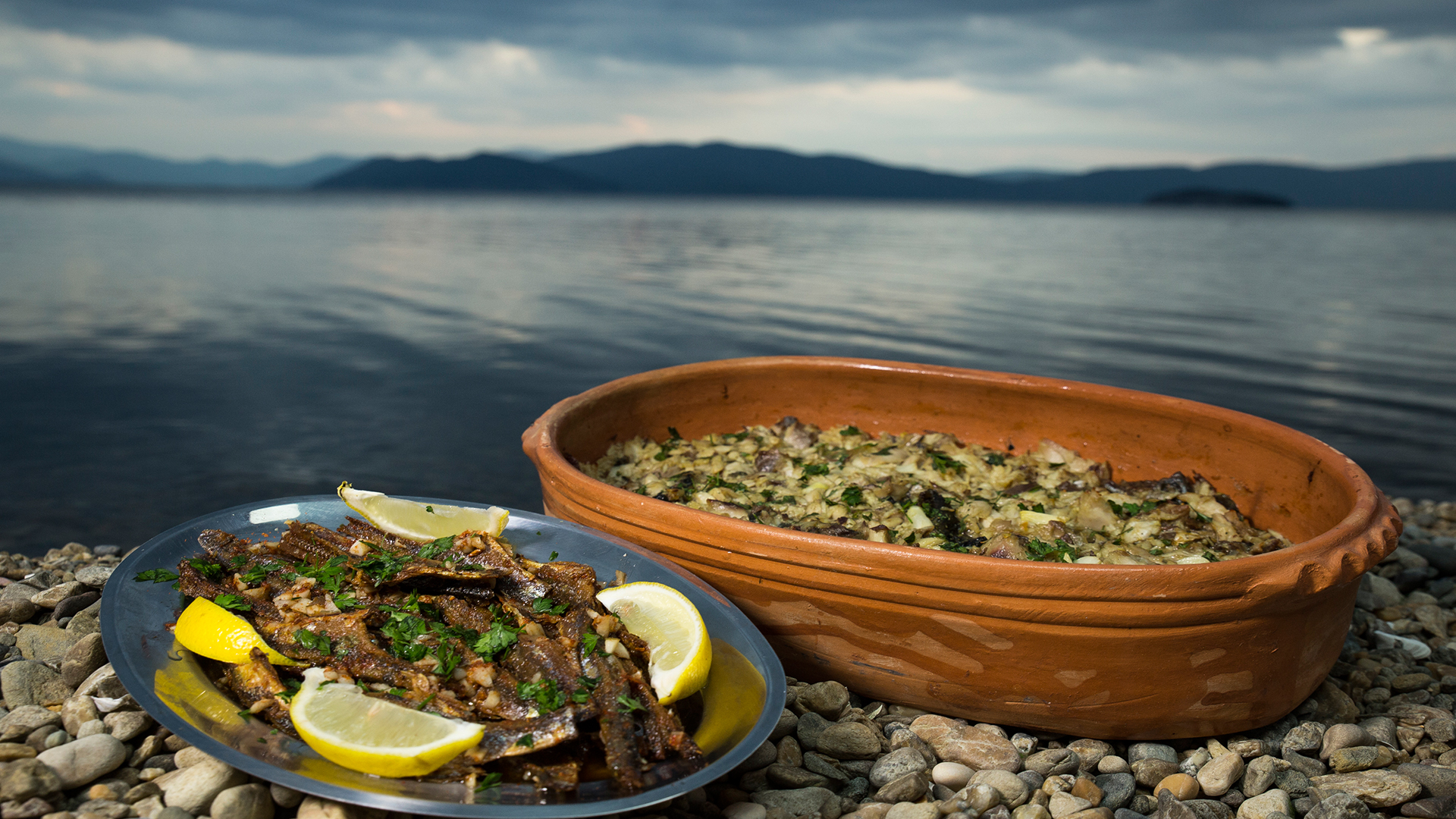 The Ohrid Lake is well known for the endemic type of Ohrid trout. The color of its meat is white or pink. The traditional recipe in Ohrid is the so-called "tresena pastrmka", a bonless baked trout. Another specialty is the trout stew.
The best known Dojran specialties are based on fish, especially perch and rud. The most famous recipe is the fish on reeds. This meal is prepared by folding the fish – usually rud – in a reed and placed directly on embers to cook.
For the greatest pleasure when consuming these fish specialties, it's advised to open a bottle of white wine, such as Smederevka or Zhilavka.