Ohrid Marathon
Each summer, lovers of water sports and people who have come on vacation to Ohrid witness the incredible endurance and art of the best marathon swimmers from all around the world, competing in the waters of Ohrid Lake.
This international sporting event – the biggest in Macedonia – has many male and female participants. The first three finishers in both categories are awarded with a medal and a cash prize.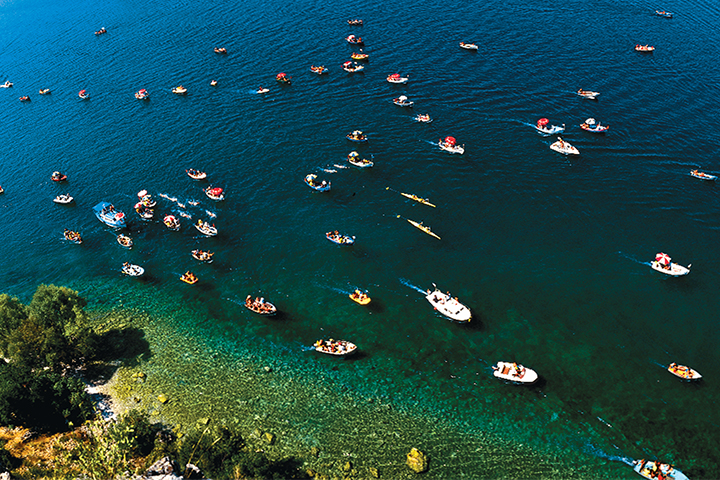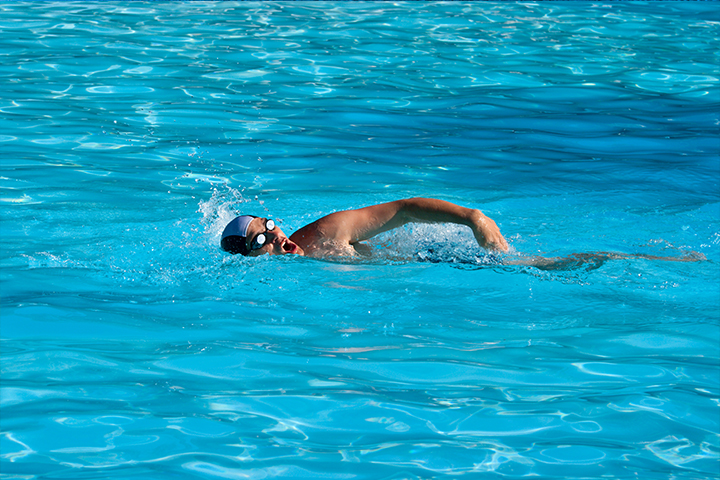 The first marathon race was held in 1954. The race started in Gorica and ended in Ohrid and it was 2.5 kilometers long. In 1962 the route changed. The start was in Peshtani and the finish remained in Ohrid – via Struga and the length was 36 kilometers. Since 1992 the Ohrid Marathon has been held annually, and since 1998 this competition has been a part of the official International Swimming Federation, FINA schedule.
The route called Klime Savin, which the swimmers need to complete, is 30 kilometers long, starting from the monastery of St. Naum, and ending in the marine in Ohrid.
Visit the beautiful Ohrid Lake to give the competitors your much-needed support while enjoying the beautiful summer ambiance at the beach or on a boat.