Antique Drama '' Stobi ''
There is no better place to hold a festival devoted to the antique drama than the stage that derives from Antiquity. Each year during the summer, the ancient stage of Stobi is a home of plays written by the most famous antique playwrights. Since 2001, this stage has hosted the international festival of antique drama. Between the illuminated walls of the amphitheatre the actors revive well-known texts of antique heroes thus enabling a spectacle for the viewers who, due to the ancient ambiance, feel as if they are a part of that period.
Except for plays by authors such as Aristotle, Aeschylus, Sophocles, Aristophanes and others, guest theatre companies from other countries give performances, specially created for this stage. Traditionally, awards are given for best play, best director and best actors.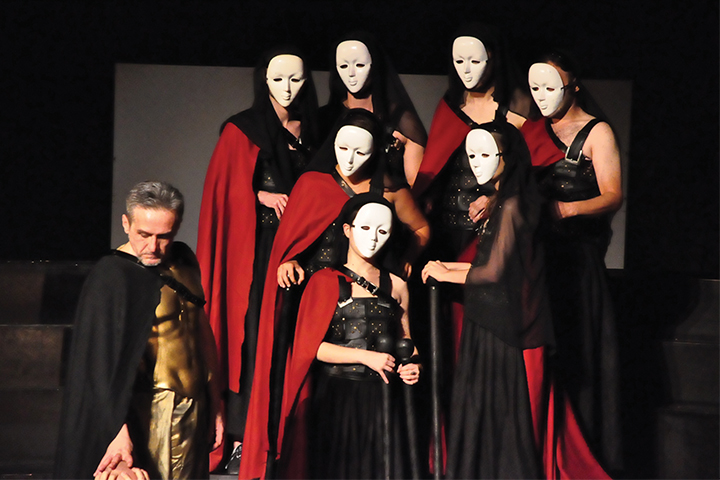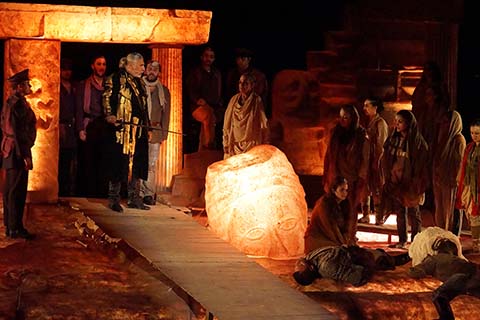 This antique drama festival has turned into an attractive cultural event, proven by the number of visitors during this period. To feel the magic, one should sit on the seats where the nobles of the city of Stobi used to sit. Under the night sky you can hear the voices of the oldest human thoughts expressed through a theatre play and enjoy the master performance of the actors involved in it. The catharsis of tragedies or the smile deriving from comedies will cleanse you and the authentic space in Stobi will additionally inspire you.