The Carnival of Vevchani
Vasilica in the old Julian calendar is the same as New Year in the Gregorian one, but it's celebrated on the 13th January. People from Vevchani celebrate it with a feast of food, wine and music, as well as with an inevitable, irreplaceable and authentic ritual: the Carnival of Vevchani.
The carnival has its own specifics which make it unique when compared to the rest of the world, mostly due to its archaic features, secrecy and improvisation. It has existed for 1,400 years and is an interesting combination of paganism and modernism.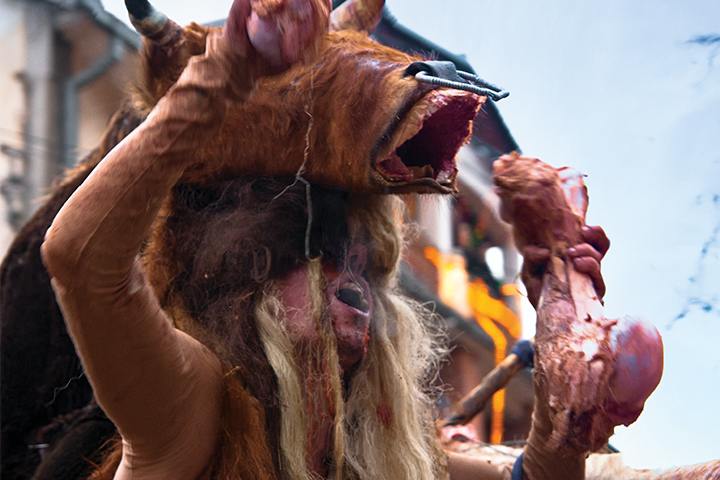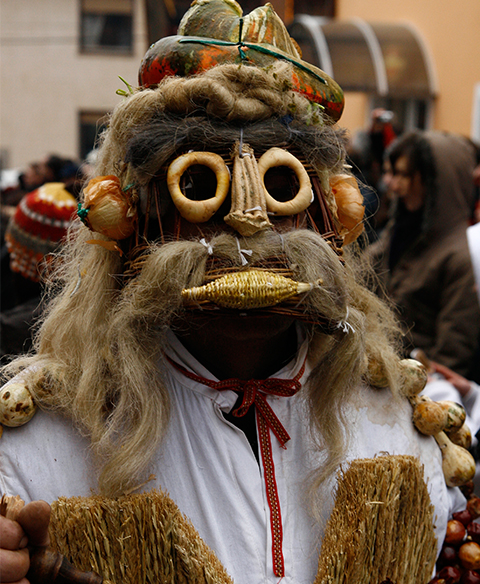 There are no age restrictions in order to participate in it and during the parade of masks, all the participants have a freedom to turn the world "on its head" and to use their creativity to be critical of different aspects of everyday life.
The elderly must drink some red wine, and during these festive moments, no one will hold a grudge for drinking a bit more than usual.
The Carnival ends with Vasilicharsko oro (traditional folk dance) and by burning the masks in the centre of Vevchani because the story says that this way the evil spirits will be finally destroyed.
The only things a person needs is a celebratory spirit, a little bit of creativity and makeup, and then one may hit the narrow cobblestone streets of Vevchani and become a part of the magic of the famous festival. Everyone is allowed to take a step beyond and to become someone else.