Duf Waterfall
In the valley of the river Radika, in the Reka region, at the foot of the Deshat Mountain, in the national park Mavrovo is located the mountain village Rostushe, in the immediate vicinity of which is the natural rarity and beauty - Duf waterfall. What makes this waterfall special and separates it from other waterfalls is the height of the rock from which the water falls. As it falls the water from that height creates an incredible sound and view, which reminds us of something very powerful and grandiose. Nature creates wonders, and so this Duf waterfall was created. In the spring, the image of the waterfall and the feelings that it brings to the visitors are much bigger and real. This phenomenon occurs with the melting of the snow, the water rises and it is almost twice increased compared to the usual level, so it gives a much more impressive feeling.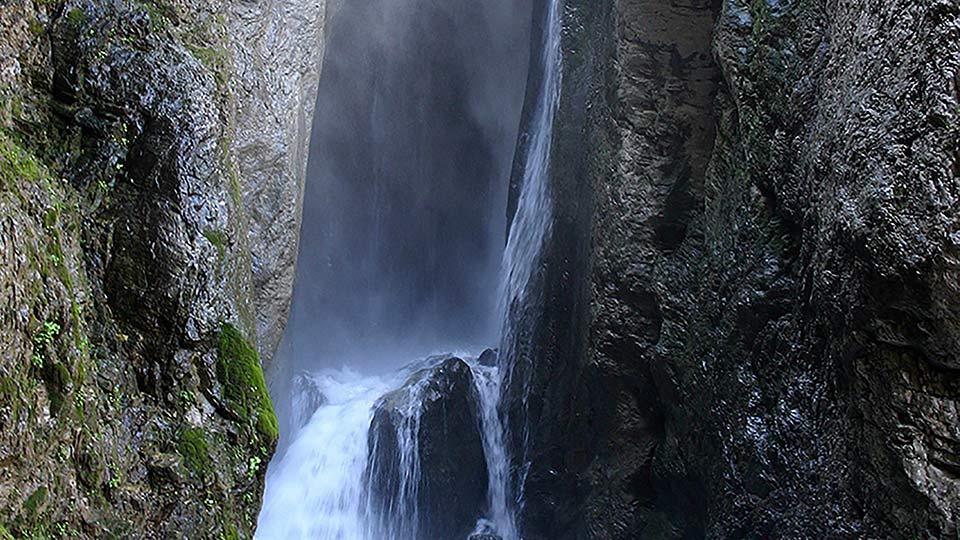 It is an erosive waterfall, created as a consequence of the regressive retention of the river bed of Rostushka River. According to the geological structure, the most common are carbonate rocks. The total vertical section of the Duf Waterfall is 23.5 m, and the foot part contains a giant pot. The Duf Waterfall is full of water during the whole year, whereby the flow is twice as high in winter, and on average it is around 90 l/s.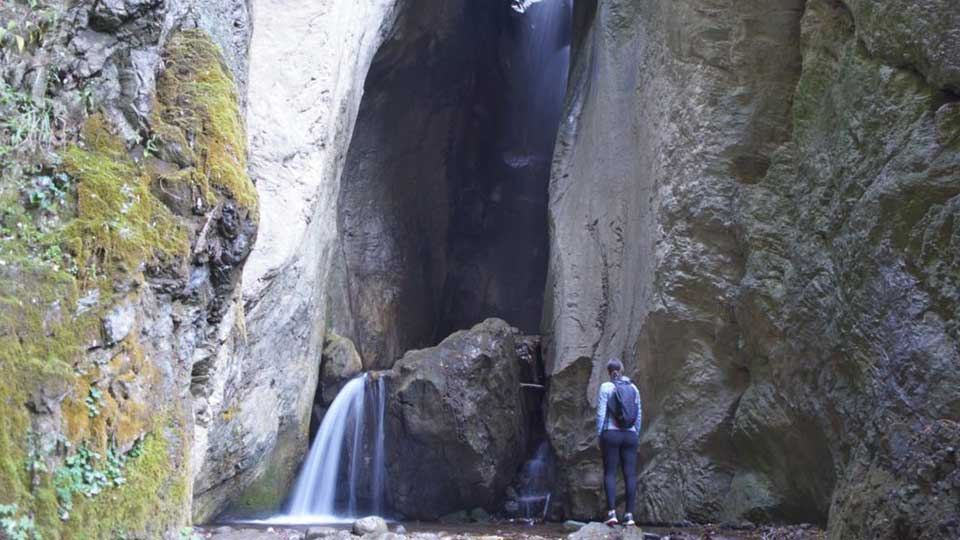 Duf Waterfall - a journey along natural rarities
The waterfall is located in an easily accessible place and no great physical effort is needed to reach it. It can be accessed by a marked walkway in the length of one thousand and twenty meters. If you are walking at an average pace, you will arrive at the waterfall for half an hour. From halfway, the path leads along the canyon of Rostushka River, which in some places is deep up to 100 meters. At the end of the canyon lies the Duf Waterfall, hidden behind the rocks, with a height of over 28 meters. At the site there is alpine equipment, where visitors can climb the rocks that surround the waterfall. People visit the Duf Waterfall and the surrounding region and cool off the drainage curtain, which, as rain, drains the water, dropping along the Duf Waterfall.
More information about Duf Waterfall can be found on this website.
---