Picturesque canyon valley
The picturesque canyon valley of the Radika River gives special beauty to the national park Mavrovo. Only in the pure clear and cold water, the radic trout can be found. The familiarity with the canyon valley of Radika, begins on the road to Debar, from Trnica. For a long time, passers-by stop here for a home-made polenta and sheep yoghurt/curdled milk.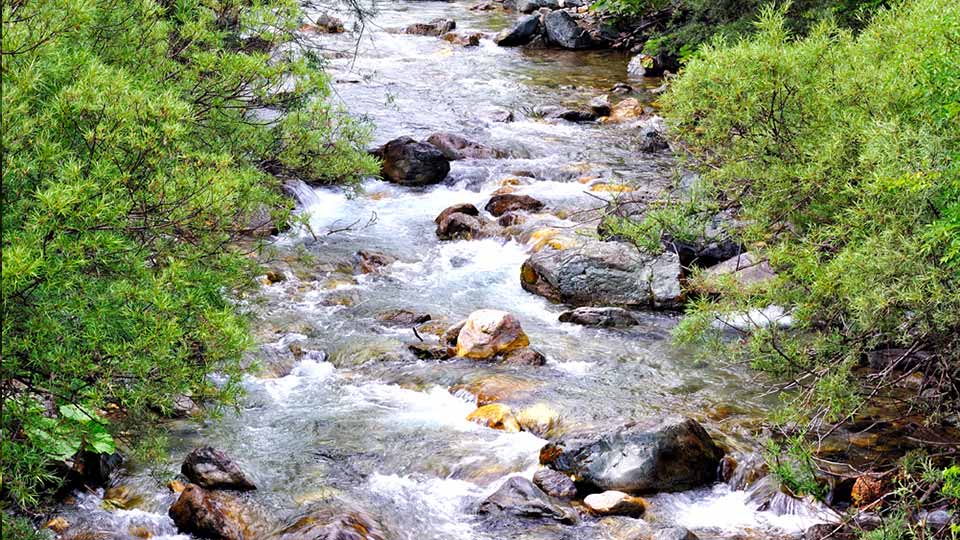 Where is Radika located?
Radika is located in the most picturesque region of Western Macedonia, which is the Reka region. It was named after the emerald river, the color of which comes from the presence of calcium carbonate in the see-through clear waters. A special charm to the valley of this river is given by the folk original architecture of the country houses from the surrounding villages like Bituse, Janche, Gari and Lazaropole. Reka inhabitants have always been famous fresco painters, wood carvers, mosaic makers.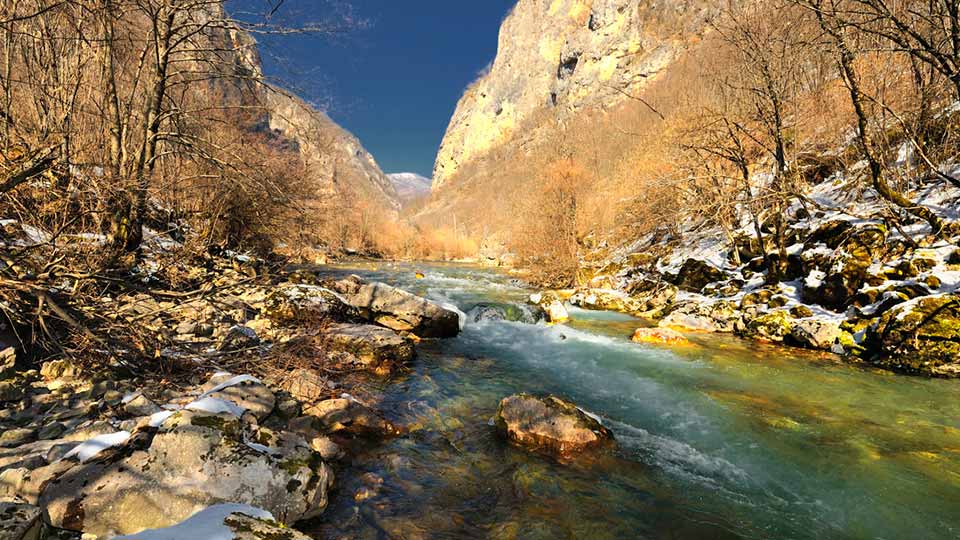 River of two basins
The most significant tributary of Crn Drim is the Radika River, 64.7 km long. The river springs at 2,200 meters above sea level from the peak Golema Vraca on Shar Planina. The river created one of the most attractive canyons for millions of years, penetrating the ravine sides of Bistra and Stogovo in the east and Korab and Deshat to the west. It is bordered to the south by the Debar valley, and to the north by the Shar Mountain. Radika is the only river with bifurcation in Macedonia, which provides water to two basins, the Adriatic and the Aegean basin. With channels, part of the waters of the river are brought to the Mavrovo Lake and fill it with water, and from here with underground tunnels to Vardar. Here HPP "Vrben" was built. In its course Radika receives many tributaries from which more than 10 km long are only: Mavrovska Reka, r. Ribnica and Mala Reka.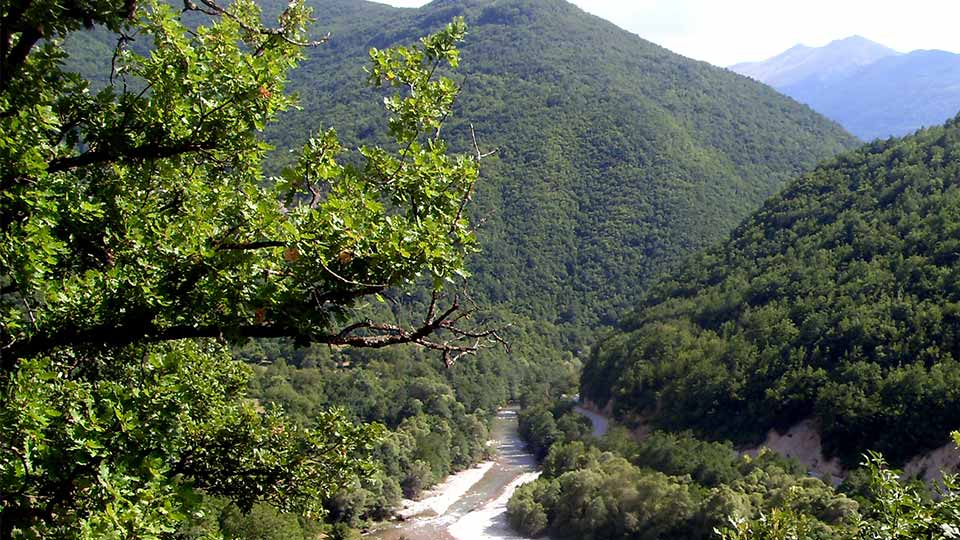 Tourist locations along the river valley
Along the course to its spring, Radika has several tourist locations. There are several places of access to Nichpur and Strezimir, where you can enjoy in peace and tranquility in the bubbling waters of this beautiful river. At the first, close to the regional road, a wild auto camp was made, and next to Nichpur there is the church on the hill and the springs at the foot. There is a gazebo and a place for walks, as well as an approach to the river, a place for barbecue, and at every step springs - literally, even along the way. In order to drive upwards, along the road, it's convenient to have an off-road vehicle because it is steep, narrow, slippery.
More information about Radika can be found on this website.
---