Demir Kapija is located in front of the entrance of the picturesque part of Demir Kapija Canyon along the river Vardar, the highway and the railway Skopje-Thessaloniki. It belongs to the bordering territory with the Republic of Greece, and the municipality center is only 60 km from Macedonian-Greek border. It is a flat land settlement at 110-130 meters altitude. It is 19 kilometres from Negotino.
There are diverse climate characteristics in the municipality of Demir Kapija: Mediterranean climate, continental and mountain. There are two dominant winds in the area - north Vardarec and southern (Mediterranean-south). The average annual temperature is 13.8°C. Soil temperature is rarely below 0°C, which is of particular importance to the agricultural economy. The annual amount of sunshine is 2,322.6 hours. The Municipality of Demir Kapija also has an important geographic-road connection.

Cave Zmejovec It is consisted of two parts: a larger, round part with a length of 150 meters, and the other section of 40 meters. The cave is rich with decorative objects, such as drapery, stalactites and stalagmites. The opening of Zmejovec is large, but to reach it you must hike approximately 2.5 kilometers.
MUSEUM OF WINE - The museum in Demir Kapija was founded in 2010 and there are three stages: winery stage which is unique of this kind in Macedonia, archaeological stage and a gallery with presentation centre. The Museum of Wine has become an inevitable destination for home as well as for foreign tourists. It has a possession of an impressive number of artefacts, modern presentation techniques and exclusive interior. This cultural treasury has been enriching its contents continuously.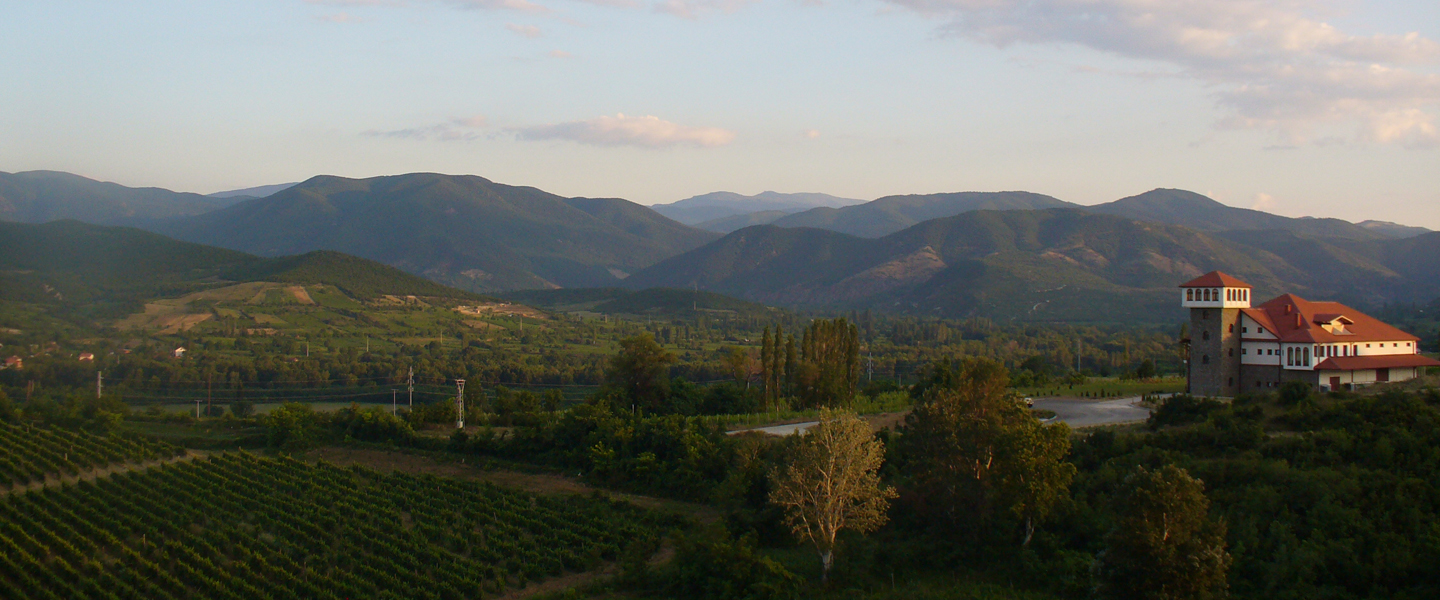 DAYS OF TRADITION 14th February, Demir Kapija
Celebrating tradition of winery and wine patrons has continued since the Antique by honoring Christian patron St. Triphun. This manifestation is dedicated to preservation of traditional values and cultural heritage for this regions. During this manifestation, there are held competitions for the best wine and rakia (plum brandy) as well as for the bets prepared traditional dish, organized winery grandstands, exhibitions and auctions of archive wines as well as various cultural artistic programs.
Vardar in Demir Kapija Canyon - The smallest but one of the most beautiful canyons of Vardar in Macedonia. Demir Kapija Canyon is mountainous and approximately 30 km long.
The important Vardar Road was along the river Vardar, running from Thessalonica and Pella in the south through the Demir Kapija gorge connecting the northern cities of Antigonea (Negotino), Stobi, Vila Zora (Veles), and Skupi (Skopje). Today, the international highway E-75 runs through the Vardar river.
One of the five objects in Macedonia under protection by UNESCO - One of the five objects in Macedonia under protection by UNESCO - Elerrov Winery offers a wonderful story with a complete wine tour and wine tasting. This winery produces both red and white wines, partially stored in barrels and the rest of it into tanks. Here you will feel the spirit of the past of a royal winery converted into a modern facility with a pleasant ambience. Since 2003 the property has been placed under the protection of the Administration for the Protection of Cultural Heritage, and several years after that under protection by UNESCO.