Stone Bridge - a link between modern and traditional Skopje
The stone bridge on the river Vardar connects Macedonia Square on the right bank and the Old Skopje Bazaar on the left bank of the river. There are two different opinions about its existence. According to the first, it was built in the 6th century, shortly after the catastrophic earthquake in 518, during the reign of Emperor Justinian I. Others believe that the bridge was built in the second half of the fifteenth century, between 1451 and 1469, the time when the Ottoman empire was ruled by the Sultan Mehmed II the Conqueror.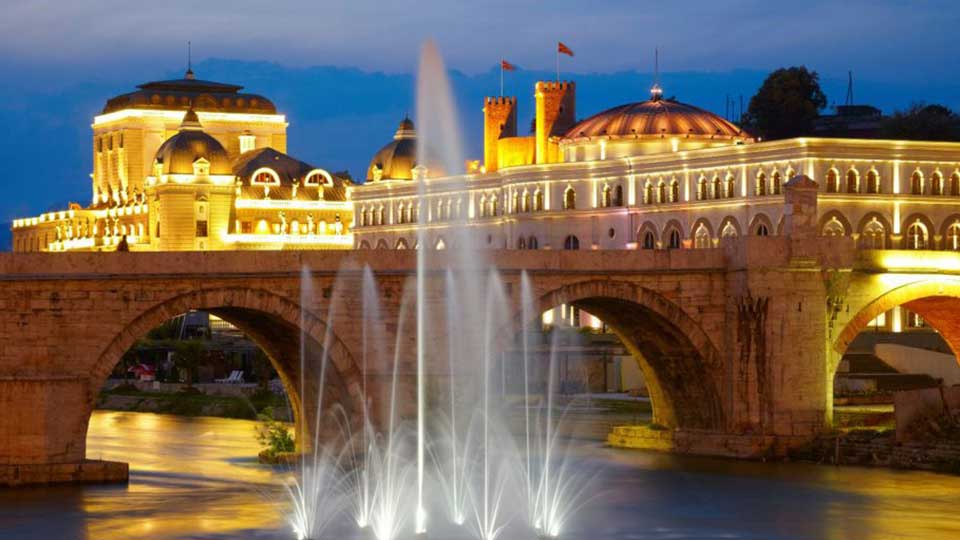 Over the centuries it suffered several changes, so it was extended during the time of the Sultan Sulejman the Magnificent and the Serbian king Dusan. During the Second World War, the bridge was mined, but after the liberation of the city the activation of the dynamite was prevented, whereby the bridge was saved from demolition. Modern changes and additions are intended to bring it closer to its original appearance.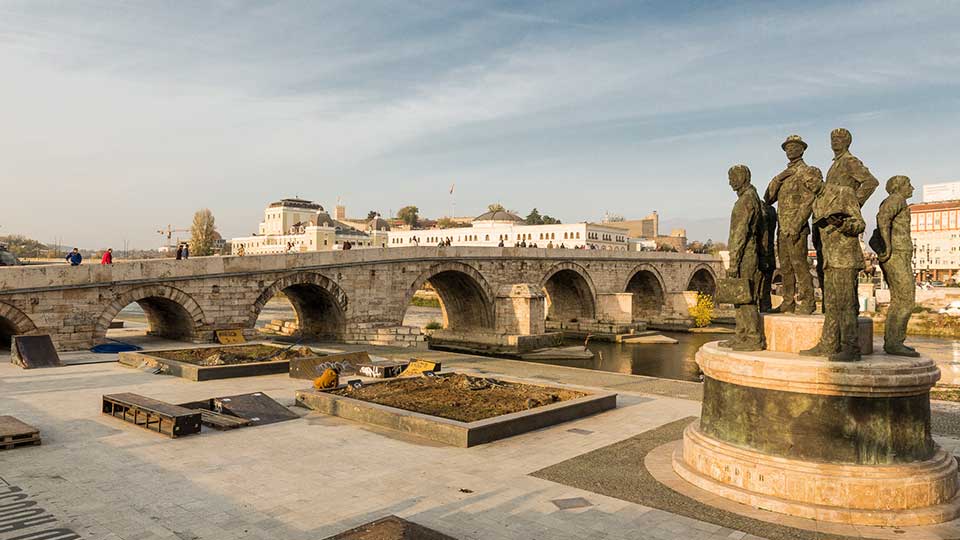 The bridge is built of travertine stone blocks bound with iron hooks and fastened with cast lead and crushed stone and mortar. In its original appearance it contained 13 semicircular arches, it had a length of 213.85 m (329 steps) and a width of 6.33 m. Today, the bridge is accessible only for pedestrians, but historically it was also used for traffic. It was named "Stone Bridge" because it was built using crushed stone. In addition, the bridge is historically also known as the Dushan Bridge, in honor of the Serbian king Dusan. Stone Bridge is considered a symbol of the city of Skopje. Stone Bridge is presented as an integral element on the coat of arms of the city.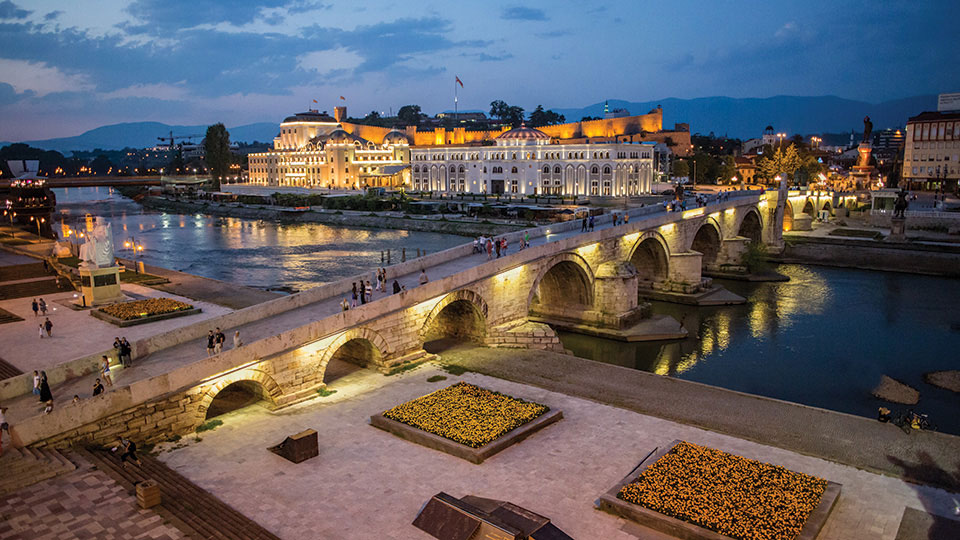 More information about Stone bridge can be found on this website.
---