Church of Sveti Spas
Sveti Spas is a Skopje church located on the eastern side of the Skopje Fortress. It was built in the middle of the 16th century, on the foundations of an older church, as evidenced by the found fresco painting on the southern wall of the church after the earthquake in 1963. It suffered great damage from the fire in 1689, after which it was restored. In 1824, the iconostasis of the church was completed, and in 1867, smaller icons for the church were made by Dicho Zograf. Today's appearance of the church was acquired during the nineteenth century.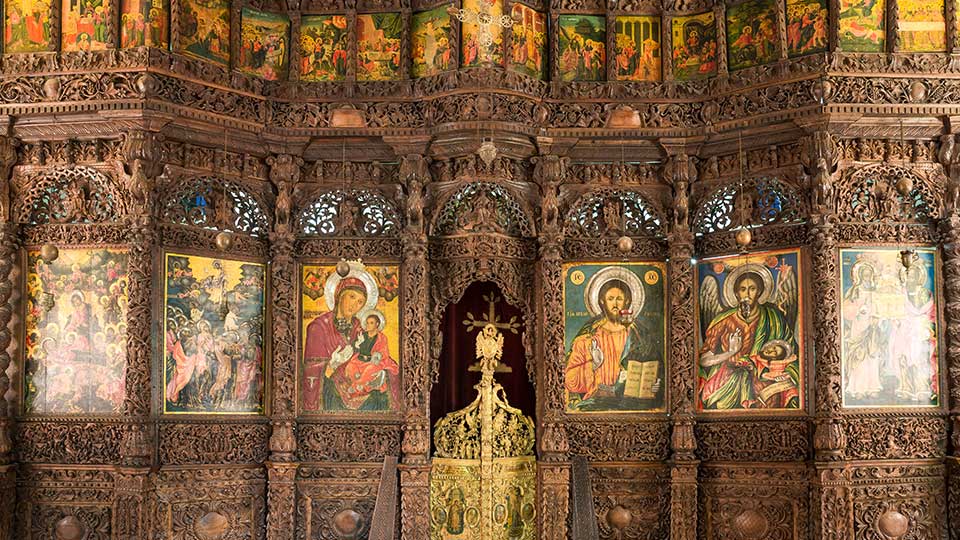 The outer appearance of the building is quite unattractive, and several stone steps lead to the entrance door. Characteristic of the church is that during its construction it had to be dug up to half in the ground, as the Ottoman authorities did not allow churches to be higher than mosques. Accordingly, in order to reach the required height of the bell tower above the height of the rest of the building, the church was dug into the ground. In the inner part of the church is the iconostasis, which is considered a real masterpiece. It is 10 meters long and 6 meters wide and contains a "snake cross" in the upper gold plated part. Here are the accompanying icons of the Holy Mother of God and St. John.
The iconostasis in St. Spas is divided into 5 horizontal zones. It uses motifs of geometric shapes, plants and animals and scenes from the Old and New Testaments. The iconostasis contains numerous icons, divided into two rows: large throne icons in the upper part and lower throne icons in the lower one. In addition to them, the church abounds with icons outside the iconostasis. In the western part of the church a gallery for women-believers was built, and in its yard there is a marble sarcophagus, in which the relics of the Macedonian revolutionary Goce Delchev are kept. In the quarters of the church, today the Institute for the Protection of Cultural Monuments of the City of Skopje is located.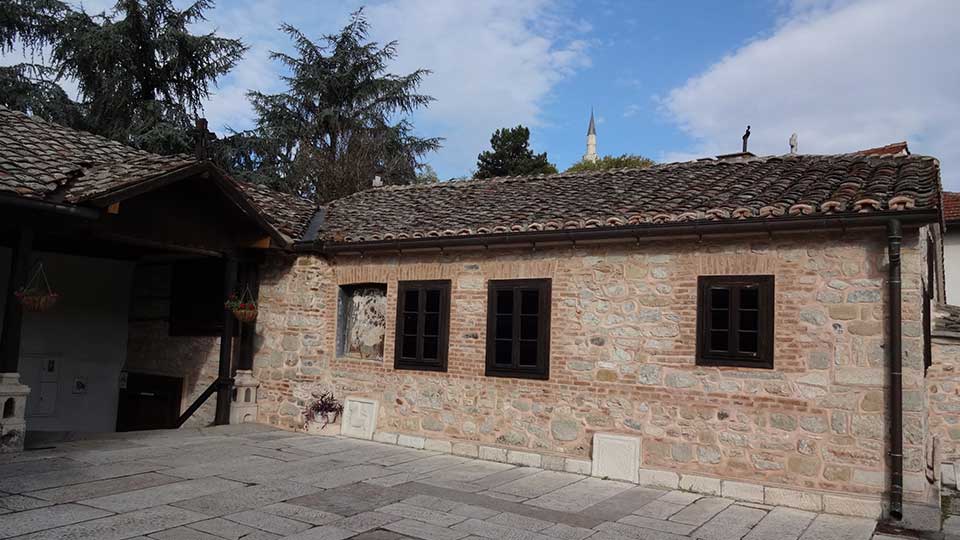 More information about Church of Sveti Spas can be found on this website.
---