The Macedonian hike will take in some of the best of the mountain scenery in the Shar and Pelister ranges. These ranges are magical landscapes of snow-capped peaks, alpine meadows, glacial lakes, medieval villages and mature forests. The wildlife is rare with wolves, bears, boar, chamoix, golden eagles and lynx all still resident in the mountains. You will be in the hands of competent guides, walking for between 5 hours and 8 hours daily. We won't walk the entire range, but we will select the best chunks and include monasteries, mountain villages and historic towns. A bit of horse-riding may be possible for the foot-weary.
DAY 1
Welcome lunch at Pero's in the bohemian part of Skopje, where we'll discuss logistics and local customs while sampling Macedonian grilled cheese, peppers, and courgettes. Stay overnight in Canyon Matka in tents.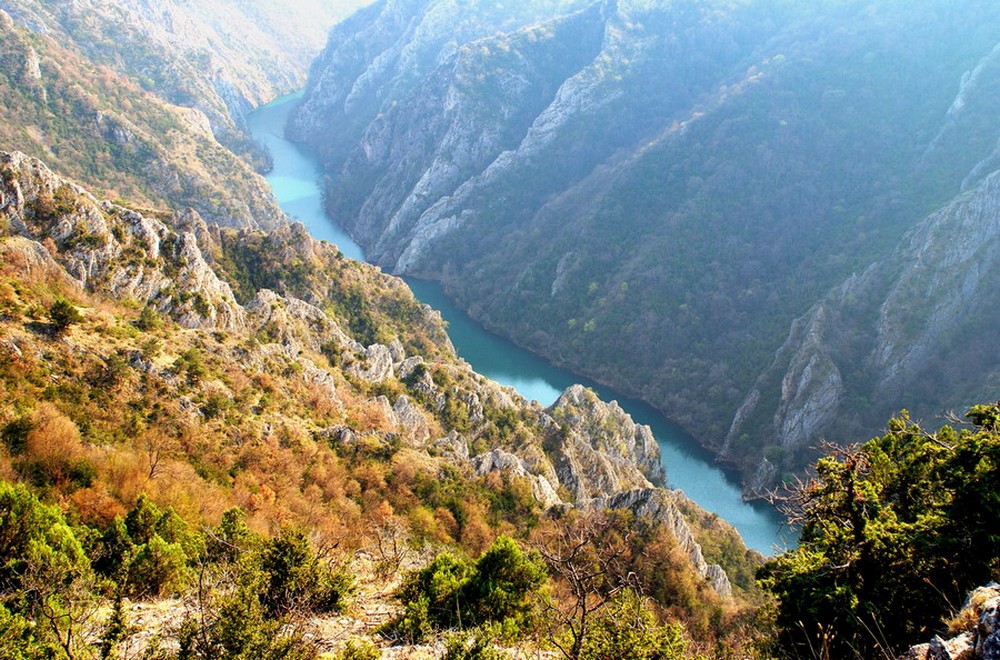 DAY 2
The walk begins along the Matka gorge, famous for its butterflies, taking in the monasteries of St. Nikola and St. Andrew, as well the deepest underwater cave in Europe- Vrelo Cave (4 hours) or you can extend it to St Nedela monastery (total 6-7 hours). Overnight in Popova Shapka.
DAY 3
Early morning departure to the Shar Planina Mountain Range, for hike to Tito Vrv (app. 8 hours) or to Leshnica waterfalls (5 hours) Overnight in Mavrovo.
DAY 4
Hike on Mt Bistra in National Park then Mavrovo. We will pass mountain villages which are not inhabited in the winter and can only be reached the snow melts. They are famous for their sharp cheese and traditional architecture. Hike the peaks of Bistra (6h), or enjoy a village style day and do 2h trekking to our next target. Overnight in Galicnik.
DAY 5
Moderate hike by the medieval ruins of King Marko and by the natural boulders of Gold Mountain to Treskavec monastery (5h). From here, you can try bouldering to the peak Zlatovrv (+ 1hour) or enjoy a cup of tea with Father Kalist in the monastery. Overnight in Pelister.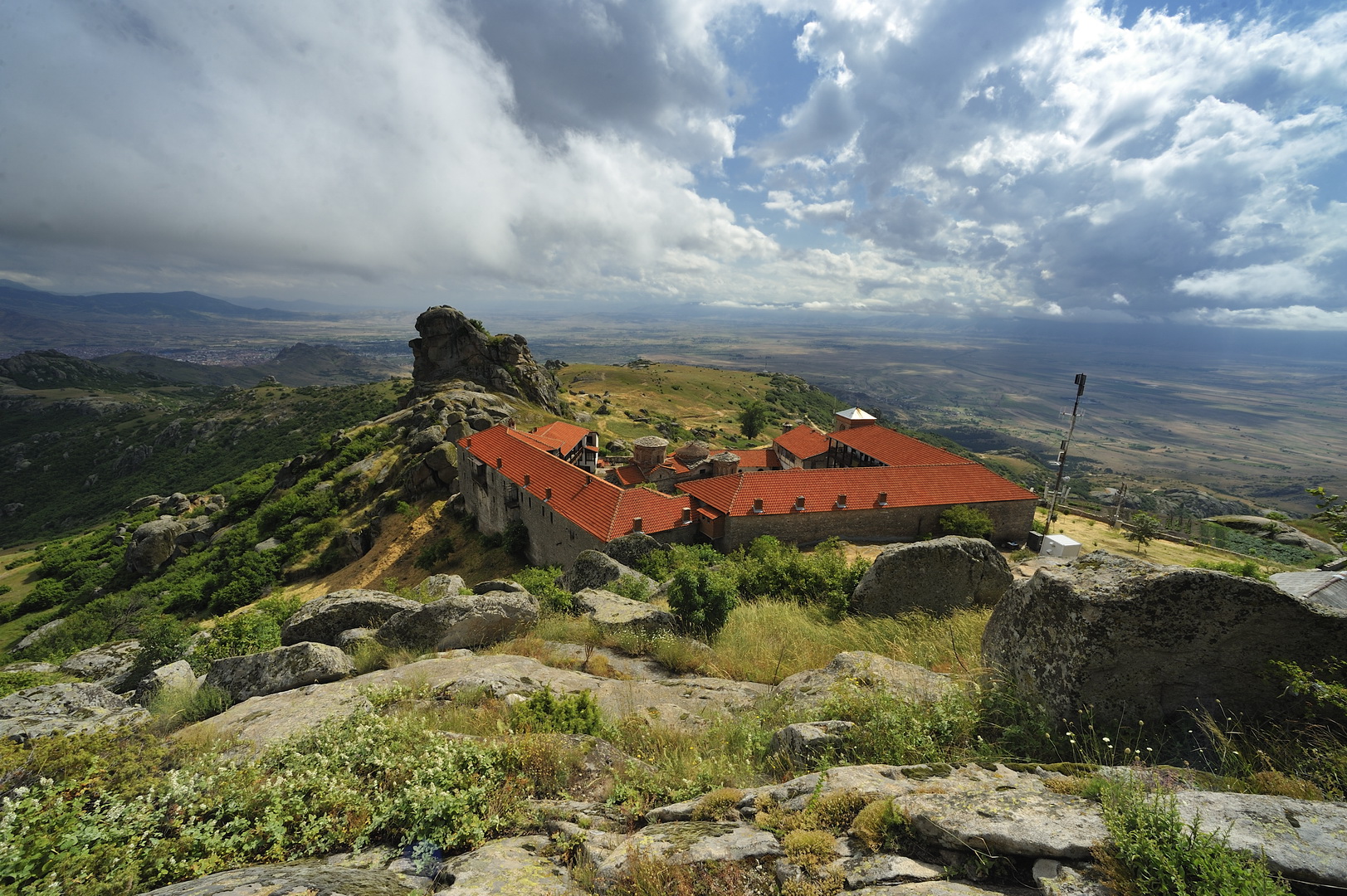 DAY 6
We start early to hike to Pelister - the highest point on the Baba mountain range (7 hours). This is the oldest national park in Macedonia, famous for its ancient pine, lynx, and bearded eagle. Optional: night swim in the glacial lake "Golemo Ezero". Overnight in mountain hut.
DAY 7
Descend from Golemo Ezero to the lovely old village of Brajcino: a quiet peaceful village, famous for its hospitality and homemade fruit liqueurs. Overnight in Brajcino.
DAY 8
We'll take a boat to the uninhabited island of Golem Grad, or 'Snake Island,'- home to cormorants, pelicans, and sun-bathing water snakes. Afternoon free for swimming in the lake. Overnight in Ohrid.
DAY 9
After a boat ride in the lagoon at St Naum, we will explore Ohrid and Ohrid Lake, both UNESCO World Heritage sites, also birthplace of Cyrillic script and home to 365 orthodox churches. Overnight in Ohrid.
DAY 10
Transfer to Skopje airport for flight home.
Included in price:
Accommodation: 5 x hotel (3*), 2 x mountain hut, 1 x tents, 1 x monastery Meals: 9 x breakfast, 9 x lunch, 8 x dinner Transport by air-conditioned van / minibus Full escort by professional hiking guide Boat in Matka and Prespa Lake Cheese tasting in sheepfold on Mt Bistra Life music on days 1 and 9 Full organization and logistic by Macedonia Travel www.macedoniatravel.com
Not included in price:
Drinks during the meals Travel insurance (recommended) Guided tour in Ohrid Discovery dive in the bay of Bones Any extra expenses not mentioned under "included in price"
Tour organized by:
email [email protected]
tel. +389 2 3112408