1 Day Tour of Skopje and the Matka Canyon, a Nature Phenomenon
· Start of tour - We meet at the Museum of the city of Skopje. Our friendly tour guides will provide you will information regarding navigating your way around Skopje. You will then proceed with a walk along the famous 'Macedonia Street' towards the main city square. You will pass the Memorial House of Mother Teresa which was built in her honour as she was born in Skopje in 1910 and was awarded a Nobel Peace Prize for her humanitarian efforts.
· City Square - As you walk around the heart of Skopje – its city square, you will be treated with a guide of the monuments and buildings that paint a picture of Macedonia's rich culture and history. You will then continue towards the Old Bazaar and pass over the greatest river in Macedonia, Vardar, via one of the most recognizable symbols of Skopje – the Stone Bridge.
· Old Bazaar - The first thing you will notice once entering the Old Bazaar is a sense of ancient times. Where, for centuries it has been buzzing with people from all over the Balkan region, trading their wares and services. You will be guided through this ancient Bazaar and experience the feeling of stepping back in time. We will have lunch at one of the local restaurants.
· The Old Town - Your experience of ancient times will only be reinforced by walking around the Old Town and hearing the stories of the Grand Fortress Kale that bears over the city. With this we finish the city tour part and head to Canyon Matka.
· Matka Canyon - Our next stop is the Matka Canyon – an outstanding work of nature of which some claim to be home to the largest underwater cave in the world. A claim that has yet to be substantiated as no one has been able to get to the bottom! Matka Canyon boasts outstanding preserved natural and geographical characteristics, in which rare endemic species have found their escape. Spot an eagle flying high in the sky, enjoy a boat ride along the magnificent gorge and explore the famous Vrelo cave full of stalagmites.
· Arrive back in Skopje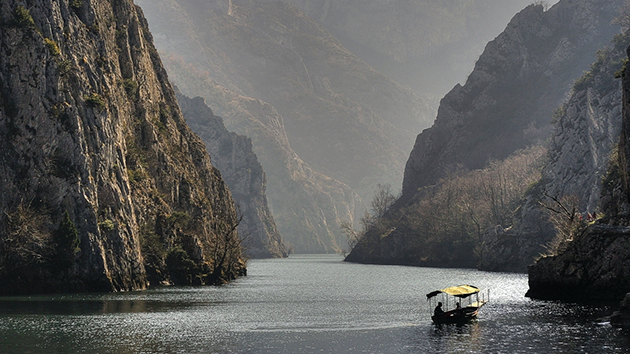 Tour organized by:
tel:+38922400513