The village Ljubojno is a place with a rich spirit, history, and tradition, first mentioned in one Charter  in 1337. It is situated approximately 2 km east of  Prespa Lake, 920 meters above sea level. It lies on the western slopes of the gorgeous Baba Mountain, and Brajchina River flows by the village.
It is said that love protects this village, because the word love – ljubov is hidden in the root of its name.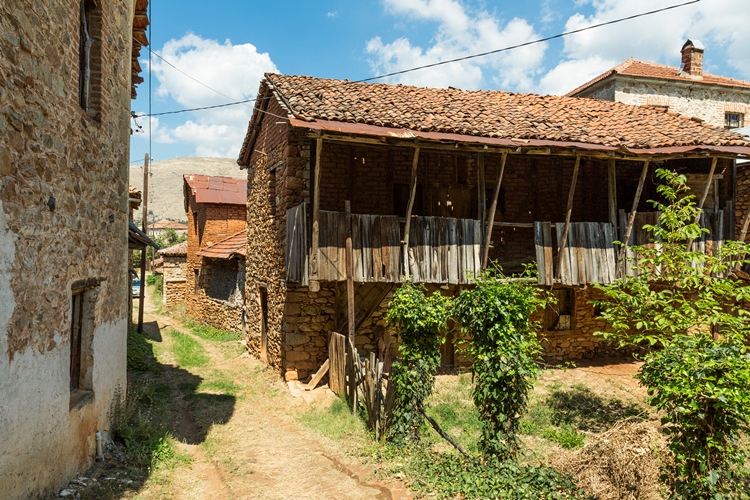 Ljubojno is a mountainous village. It is a compact village with 350 houses, built very close to each other, separated by narrow streets. Most houses are adorned with finely carved stone and colorful facades with spacious balconies; the gardens are surrounded by high fences and wide gates. Everyone who visits Ljubojno will tell you that this village has a power  to revitalize you.
The Region is rich with fruit, such as the delicious locally-grown apples. Their way of preservation is very special. They are kept in the  so-called "apple hay".
Another interesting aspect of Ljubojno is that it used to be an education centre. The first school built in the village was in the first half of the nineteenth century. With increased migration into this area, people started building churches. Today there are nine churches around the village, and the local people believe that they keep the village safe. Near, there are numerous sites with archeological importance.
All those who pass through Ljubojno and witness its magic, will carry the village in their hearts forever.