Day 1
Arrival in Skopje after 13:00. Welcome by a representative of Macedonia Travel and your professional guide and transfer to a hotel 3* in the center of Skopje for accommodation and refreshment. You can discuss with your guide the tour and Macedonian customs over the traditional Macedonian lunch in a restaurant. After the lunch, transfer to Skopje fortress which is starting point for our sightseeing tour of Skopje – it leads you through the Old Town of Skopje – church St. Spas, Old Bazzar, Daut pashin amam… and over the Stone Bridge to modern Skopje, the monument of Mother Theresa and the City Museum. Relax on the cobblestoned coffeeshops area by the square. Dinner and overnight in the hotel.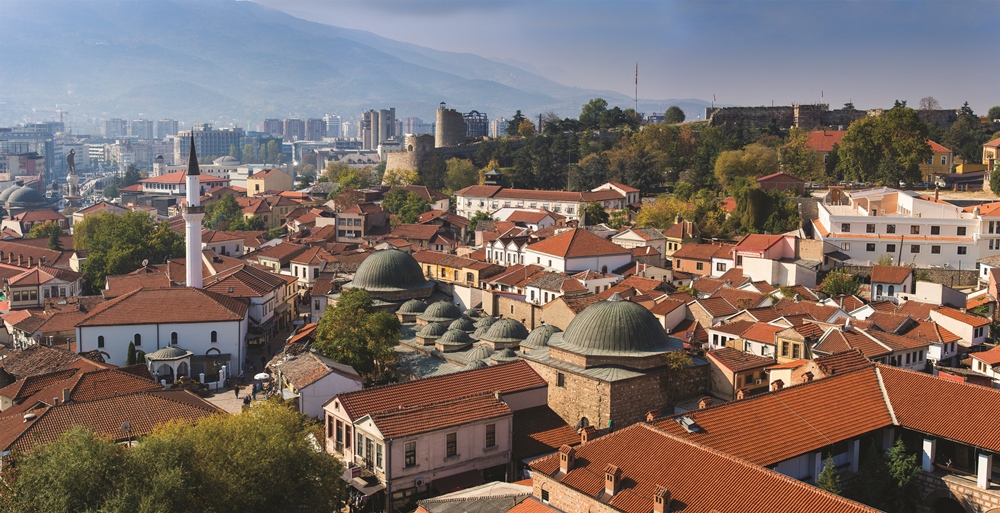 Day 2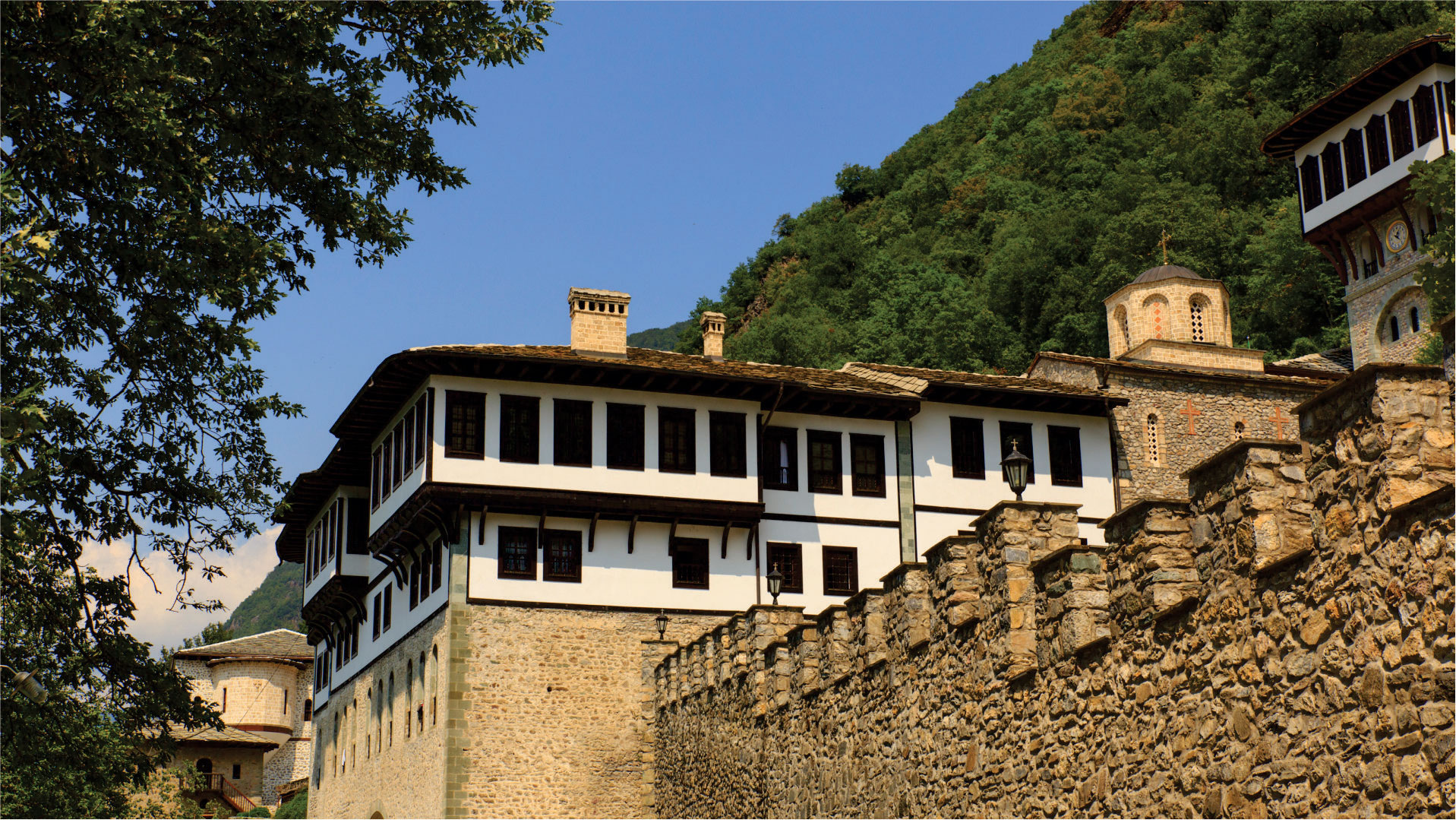 Breakfast . Departure to Mavrovo.Visit of one of the most beautiful monasteries in Macedonia- St John the Baptist. Do not forget to buy mastika (special brandy made by the monks) before leaving the monastery. Departure to Struga, a small town on the shore of Ohrid lake. Accommodation in the hotel by the lake. Lunch. In the afternoon visit of the two cave churches in Kalista and Radozda. Back to Struga and sightseeing of this charming little town with its cobblestoned streets and old artisan shops. Leisure afternoon by River Drim flowing out from Ohrid Lake. Dinner with traditional Macedonian music in the typical restaurant "Klimetica ".Overnight in the hotel.
Day 3
Breakfast. Your sightseeing will start with a boat ride in the lagoon at the springs of river Drim (some 30 km south of Ohrid, and visit of monastery of St.Naum. Than, on the way to Ohrid you'll visit the Bay of bones – a reconstruction of prehistoric settlement on the water, and have your lunch in a restaurant in the old town. Ohrid is considered to be the cradle of Orthodox Christianity where our alphabet (the Cyrillic alphabet which is used today in most of the Eastern European and ex-Soviet countries) was invented by Saints Cyril and Methodius. After the lunch, a professional tourist guide will show you the old town with its countless little old churches. Visit of St. Sofia, the Amphitheatar , Plaoshnik, Sv. Jovan Kaneo… Dinner in the hotel in Struga with folklore group and live music. Learn how to dance the Macedonian folk dance! Overnight in hotel.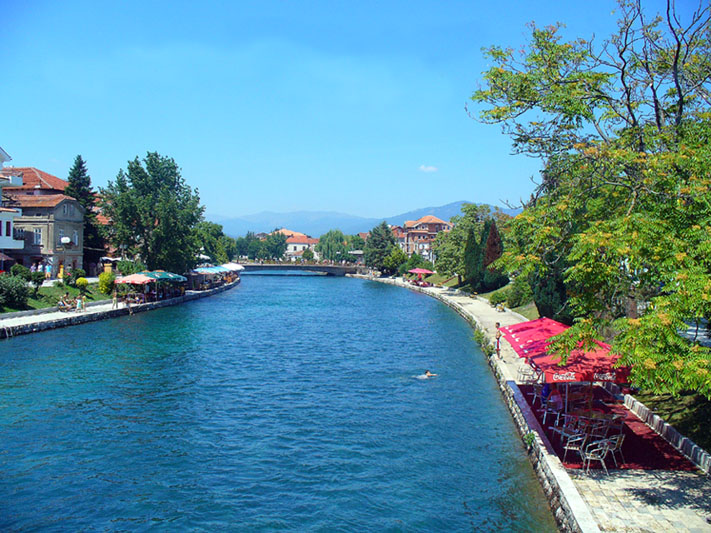 Day 4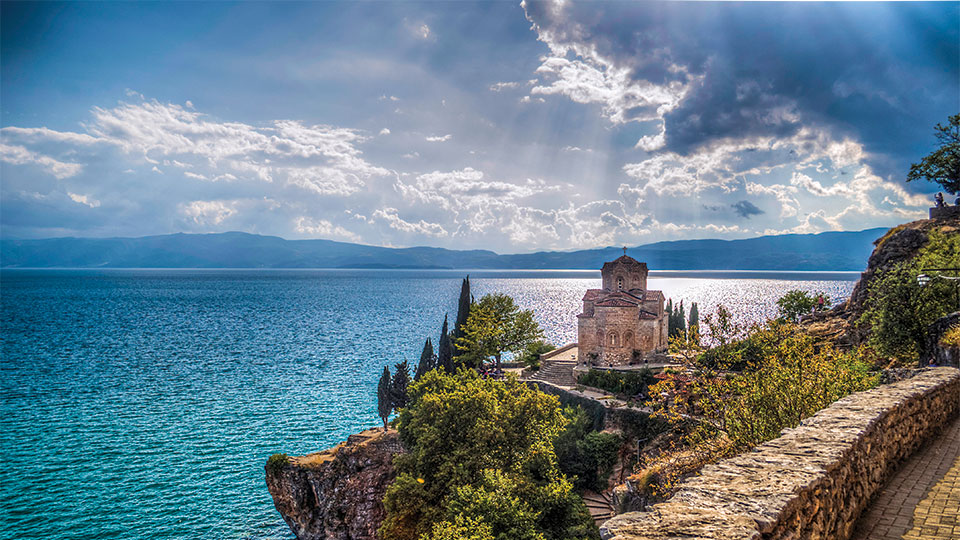 Breakfast . Departure to Skopje.
Tour oganized by :
Macedonia Travel
http://www.macedoniatravel.com/