Trip through Skopje, will start from 'Skopsko kale' where you will have magnificent panoramic view to the city. Opportunity to see parts of the city as the mountain 'Vodno' and the Millennium Cross, futuristic and modern Skopje's post office, the government of Macedonia.
Visit and entry into church of St. Spas built in the late XVII century.
In the churchyard is the tomb of the Macedonian revolutionary Goce Delchev one of the fighters for Macedonian independence and fathers of modern day Macedonia.

Visit the Museum of Macedonia and chance to see collection of artefacts from different periods and different places in the history of Macedonia.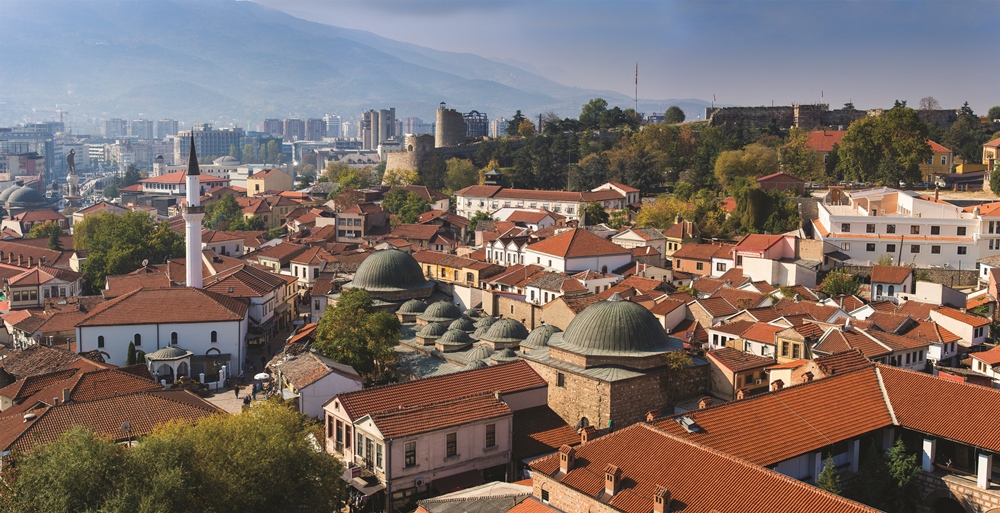 Moving to a new part of Skopje, we can see some of the monuments of the project "Skopje 2014 " some of which are under construction and some have been completed: The events, Memorial Museum of the Macedonian Jews.
Passing through Stone Bridge - one of the symbols of the city and the valuable work of medieval architecture.
That Stone bridge is also symbolic bridge that connects the old and the new urban Skopje in harmonious whole.
The tour ends at the old railway station, where the clock stopped and marked time in 1963 when Skopje suffered a devastating earthquake.