Koleshino Waterfall is located on the river Baba, above the Village of Koleshino, in the mountain of Belasica, near the city of Strumica. Encouraged by positive experience with the waterfall in the neighbouring village of Smolari, the inhabitants of the Kolesino village also arranged an access path to a natural rarity - the Kolesino Waterfall.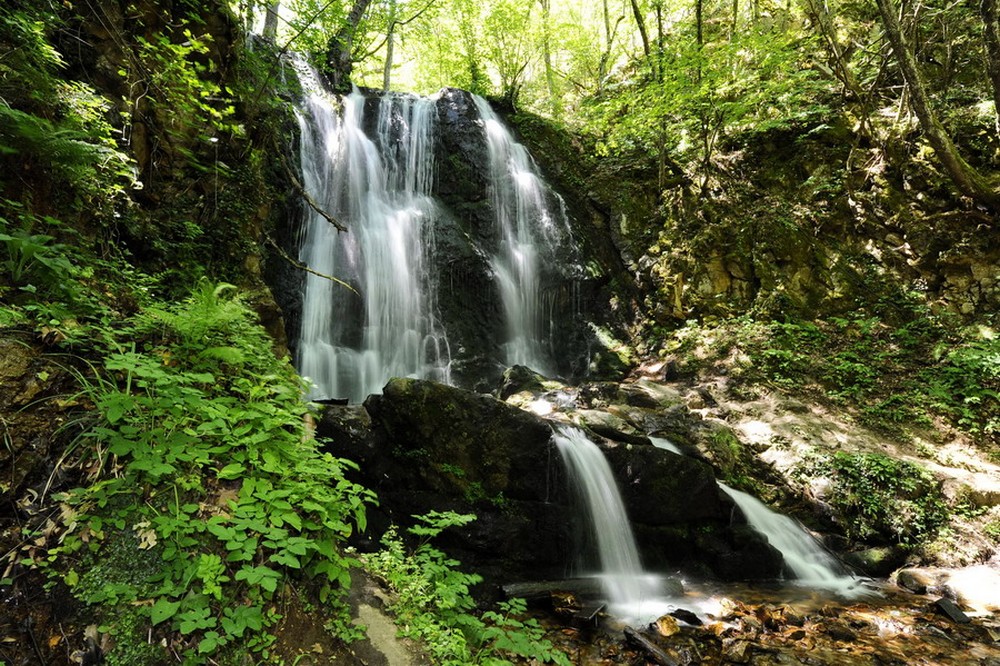 A forest path was arranged, stairs were made of stone, and a panorama view spot was developed in the form of a wooden bridge above the waterfall itself.  The waterfall is beautiful in every season and continually changes to reflect nature which surrounds it. In winter these fragile streams can become frozen and in spring strengthened by the recent rainfalls, the gentle streams rush more powerfully over the cliff sides. The waters are crystal clean.
It can be reached from the roads Strumica-Bansko and Strumica-Novo Selo.