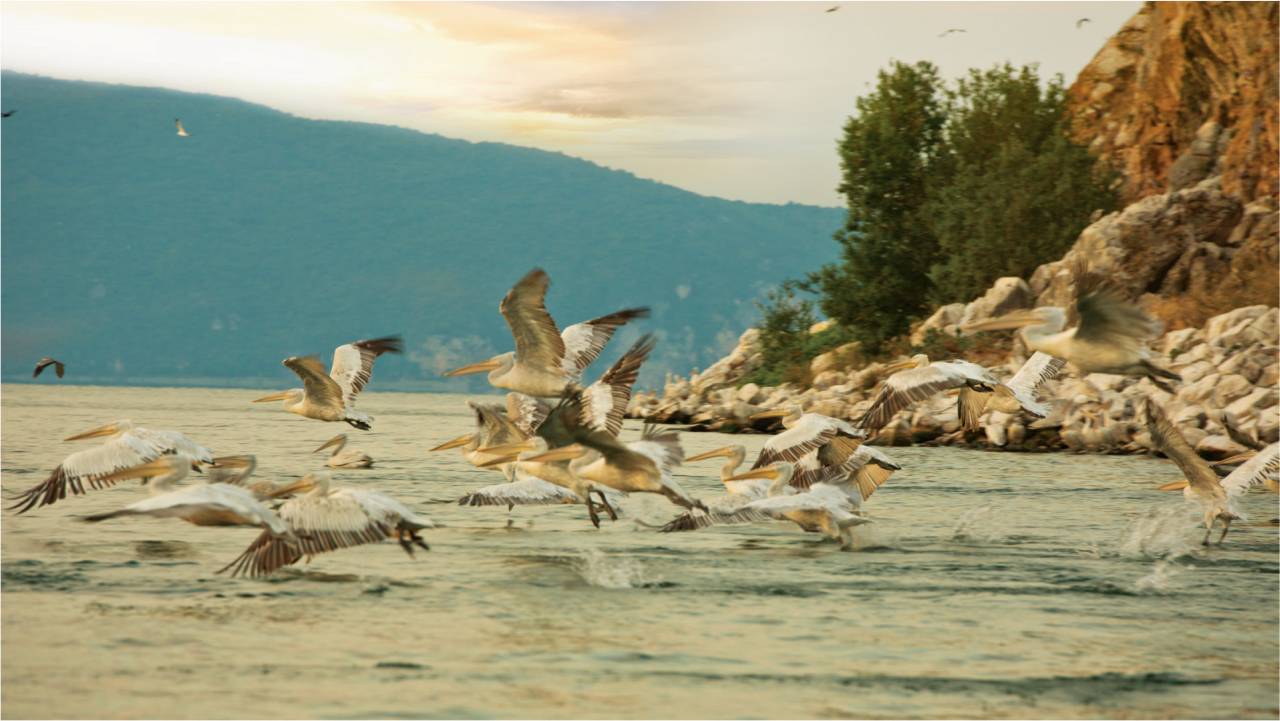 The environment is rich with endemic bird species. There are herons, gulls and the little grebe in its shallow waters.
The only island in Macedonia – the Island of Golem Grad, is in Prespa Lake. It is 750 meters long and 450 meters wide. It represents a natural rarity and is a reserve of rare plants and unique flora and animal species. It is known as Zmiski Ostrov (the Island of Snakes) because there are a lot of water snakes, grass snakes, and the toxic Vipera ammodytes, which can be found on the upper side of the island. The island can be reached from two sides, where there are cracks in the rocks. Pelicans live there for six months of the year, but cormorants are most numerous as the island is an ideal place for breeding.  Foya (a kind of pine tree) grows on the island, and its semi-dry stems are older than a thousand years. In the past, traditional boats were made of this tree.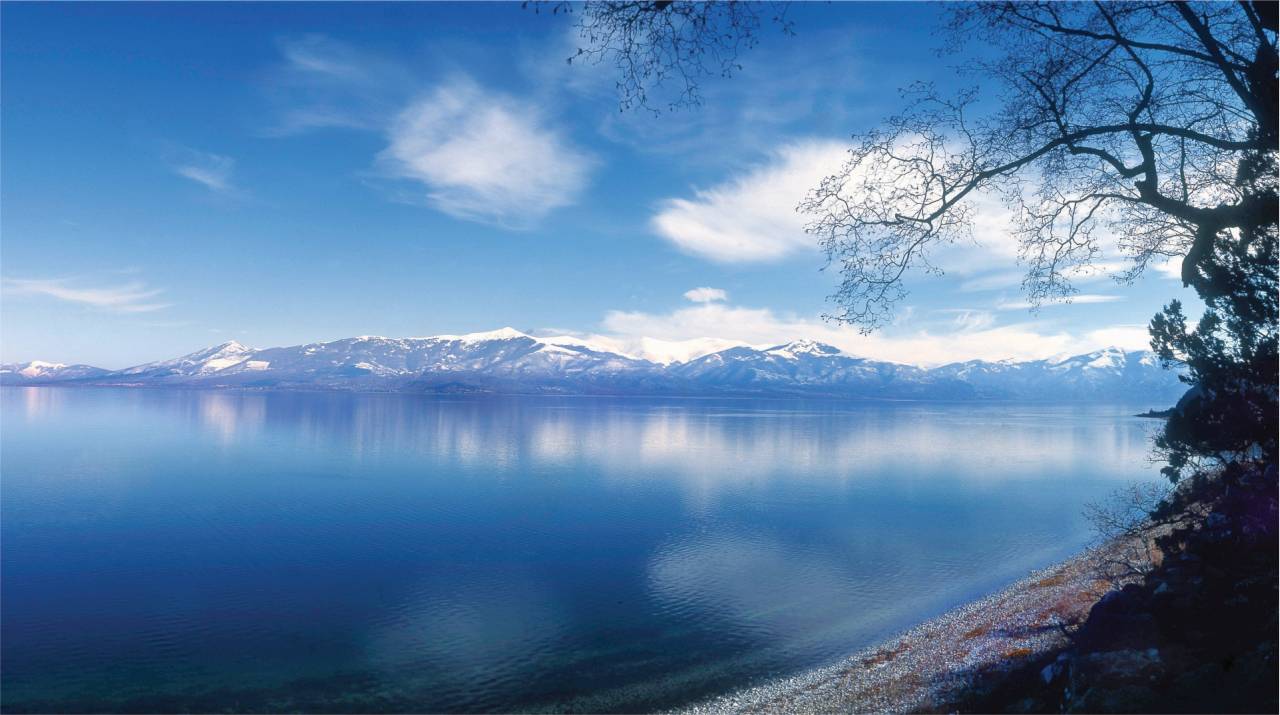 Prespa region is characterized by many sunny days and on the coast of Prespa Lake there are several beautiful sand beaches. Here you are surrounded with mountains lush with rich vegetation. The mountains combined with the clear lake will move you, continuously inviting you to swim and relax.