One of nature's most beautiful gifts in Europe is Ohrid Lake and its surroundings. From a distance you can see how calm it is, hear its waves and stare at the endless blue color. It is easy to fall in love with Ohrid Lake. 
Ohrid Lake is between 4 and 10 million years old, making it the oldest on our continent. At first sight you may be confused by its size, thinking it's a sea. The surface is 358.2 km2.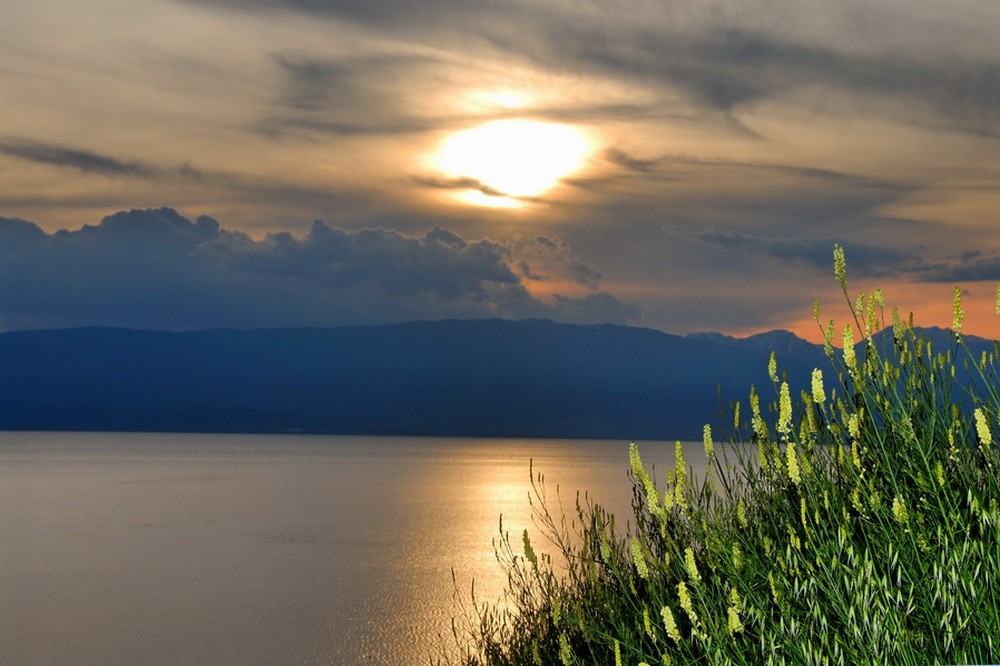 The lake is characterized by underwater springs and sources along the east and south coast, which is why the water is incredibly clear. The underwate  r visibility in some places is 22 meters. Most of the springs on the surface are at the St. Naum Monastery; very close to the city of Ohrid are the most famous springs at Studenchishta, known as Biljanini Izvori.
More than 200 endemic species live in the lake and some of them haven't changed from the Tertiary time. These endemic species include four types of sponges, including the famous round sponge, relict species of snails, relict species of algae, and the unique underwater plant called "hara".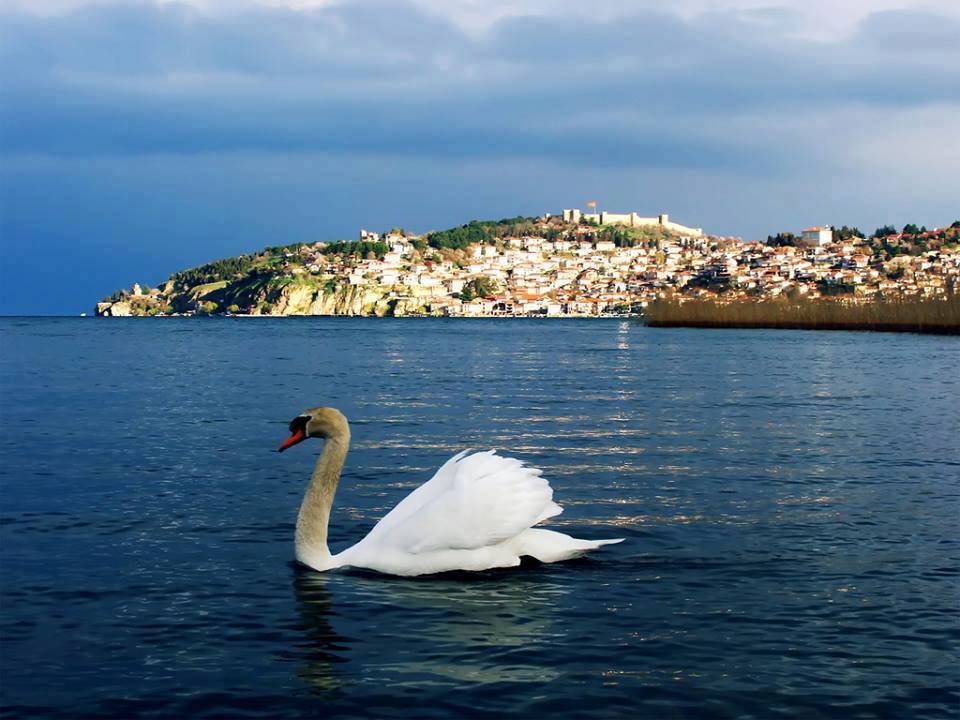 Ohrid Lake is in fact the biggest sport field in Macedonia. It is an ideal place to organize swimming competitions and regattas. Sailing is one of the oldest sports on the lake and the first glider was made in 1940.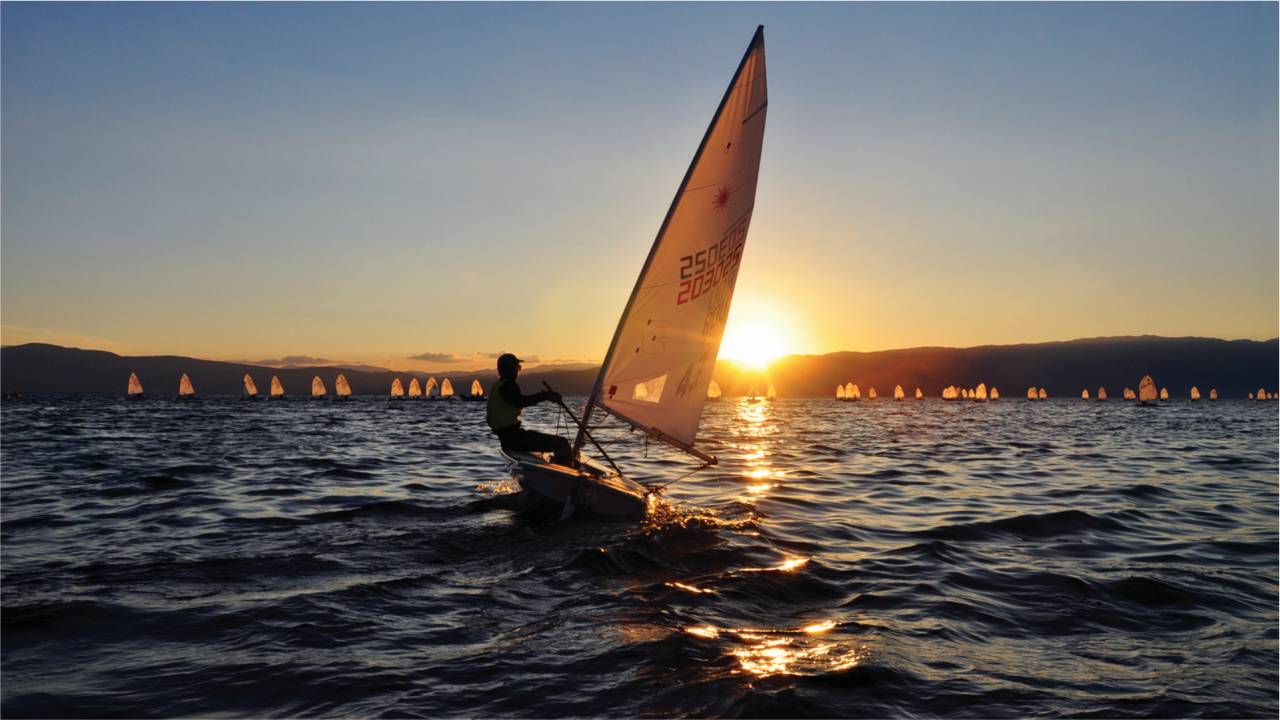 Join together with the wind and let it be your guide and driving force through the waves of one of the oldest and most beautiful lakes in the world.