One of the most beautiful mountain villages, widely famous for its lush pastures, beautiful white and yellow cheese, as well as the excellent masons and builders, is located on the slopes of Bistra, in the heart of the Miyak area. The interesting location of Galichnik at an altitude of about 1400 meters above sea level is complemented by the authentic look of the houses.
The art of building in this region is known throughout many European capitals. The architecture of Galichnik is preserved, old stone houses are restored, and new houses are built in a traditional spirit. The houses consist of two and three levels, and their present appearance dates from the late 19th and early 20th centuries.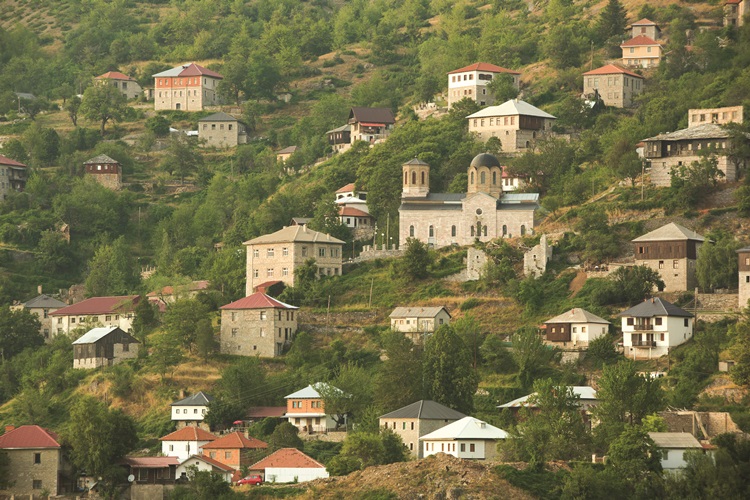 Galichnik dates from the tenth century. It is considered that in the past it was a settlement for rangers. Stockbreeding was the main activity in the village, but today Galichnik is full of people only in summer, when displaced residents return to the village to avoid the summer heat. In July, the traditional Galichnik wedding customs are maintained.
Besides the authentic architecture and the rich cultural heritage, Galichnik represents an unforgettable experience where you can still find herds wild horses running on the slopes. The Mediterranean climate gives this place a special richness; winters can be very sharp and the snow can last until May. During the spring and summer, the view of the surroundings is breathtaking and makes you admire the masterpieces of nature and of skilled builders' hands.