Lazaropole is the second largest village in the Mala Reka area and also one of the highest settlements in this region. It is located among the natural surroundings of the Bistra plateau at an altitude of 1350 meters, secluded from the rest of the world.
This village has particularly skilled carvers, icon painters, and masons-builders, many of whom went to work abroad. Lazaropole is home to the first church built in Mala Reka during the Ottoman occupation.  The Church of "St. George" was consecrated in 1841. Its interior is the first independent work of the famous Dicho Zograf.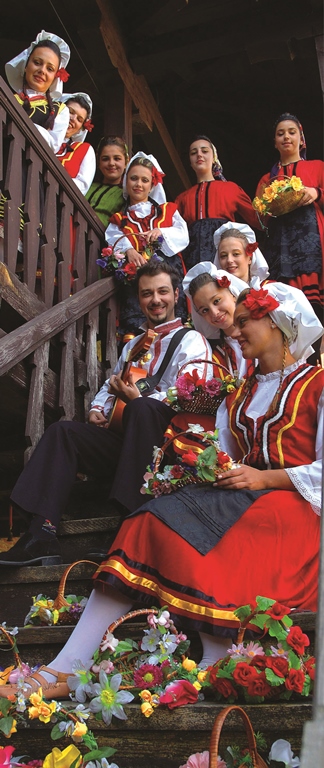 This village is the only place in Macedonia where the wild rose of Lazaropole grows. Lazaropole is a great area for mountain biking, horse riding, paragliding or simply enjoying nature and the unique architecture. For the bravest and most capable, there is an opportunity to visit the famous cave Kalina Dupka (Kalina Hole). One must climb carefully, and if you want to go inside, adequate equipment and company is necessary.
The most beautiful period to visit Lazaropole is in late spring when the colors of nature will fill you with peace, and the aroma of local herbs will entice you for a walk in the nearby woods or on the plateau that leads to the mountain heights of Bistra. Summers are fresh and winters are temperate, but the view is always magical - so it is impossible to choose the wrong time to visit Lazaropole.