In the central part of Macedonia there is a rural municipality called Chashka which has an excellent geographic position. This municipality encompasses the highest peak of Mt. Jakupica, Solunska Glava (2,450 meters), as well as the attractive Babuna and Topolka rivers. The valleys are alluvial and originate from the rivers' drifts.
Within this municipality there are some of the most beautiful villages in Macedonia, such as Papradishta, Nezhilovo, Teovo, Vranovci and Bogomila; according to some historians, the "Bogomil movement" has its origins in these villages.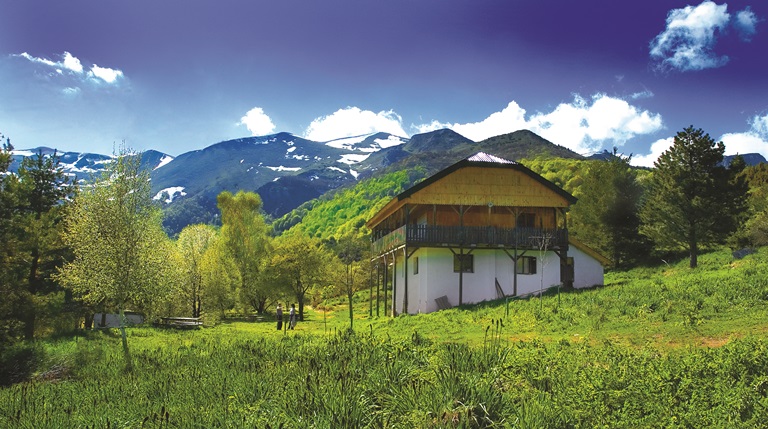 Nezhilovo lies at the foot of Jakupica, in the valley of Babuna, at a height of 700 meters. The rural architecture will thrill you, where houses made of rocks dominate, mostly built on two levels, and you may also admire the huge rocky sections of Jakupica, to the North of the village, named Nezhilovski Karpi (Nezhilovo Rocks), which are over hundred meters in height. One may choose to walk at the foot of the rocks, to the spring of Babuna and the most delightful falls, or to rest in the wooded area covered in oak and beech trees.
For the mountaineers, the biggest joy is the mountain and the recreational paths which lead to "Cheples" Mountain House, the spring of Babuna, and the highest peaks of Jakupica. For the most physically prepared visitors, hiking to Solunska Glava is an inevitable must, because, as the story goes, if the day is bright, the Greek city of Thessaloniki can be seen from there.