We stand proud at the start of the 43rd edition of the "May Opera Evenings", a festival of opera which from it's modest beginnings has turned into a renowned international celebration of music. The festival has grown over the years, and the idea behind it can be described in a few sentences.
Purpose: At the end of the season, present the public with artistic accomplishments of the highest standards.
- present renowned international artists to the Macedonian audience;
- introduce the guest artists to the Macedonian artistic achievements.
Founder: Vasil Kjortoshev, stage director, at the time Managing director of the Opera of the Macedonian national theatre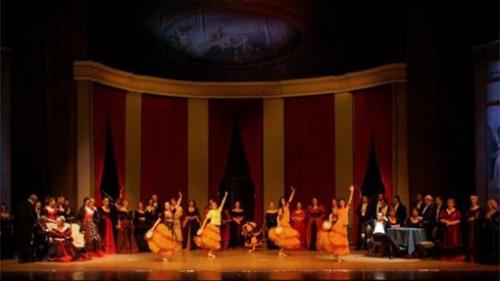 Occasion: The jubilee celebration, 25 years of the founding of the national opera
Date: May 9th, the day of the first operatic premiere in Macedonia, "Cavalleria rusticana" in 1947, also Victory day of the Second World War and Europe day.
Let's wish the festival that brings joy to the audience and has become an inevitable symbol of he month of May, many successful future editions.