The fishing village of Radozhda is located in the south-western part of Macedonia, characterized by tranquility, peaceful life, and gentle people. This beautiful village with a long history and rich spiritual life will provide pleasurable moments and complete comfort. All you need to do is surrender to the sounds of nature and smooth waves of Ohrid Lake which lies alongside Radozhda.
Situated at the foot of the rocky reef, the village has several cultural and natural landmarks, and seven holy temples are located in its surroundings. The cave church of the Holy Archangel Michael is located deep in the rocks, at the entrance to the village.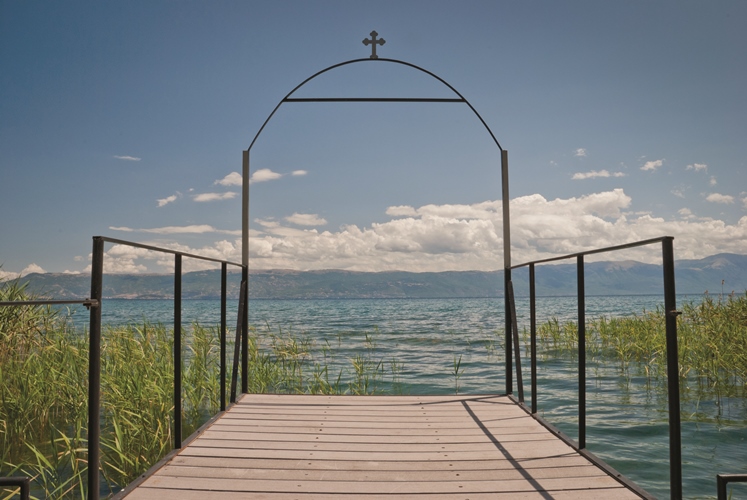 A stay in the village will open your appetite, especially after you try the locally prepared fish.
As soon as you enter and absorbe the beauty of Radozhda, where the sunset and the sunrise have special colour and offer a peaceful and calming experience, a special sense of intimacy will find a place in your soul; you may want to keep the village just for yourself, as a secret that will live forever in your memories so that you may always return to the stunning turquoise blue of the lake.