Kuklici
When you arrive at Kuklica village, 8 km northwest of Kratovo, you will see the foot of Dubica hill, an unusual view that will welcome you and will make you think that nature has created it only for your eyes. Stone figures in the form of columns ten meters high, which resemble risen human bodies, create a place that locals call "Cheerful Wedding".
It is for you to decide which story of the stony wedding guests and grooms you will find more attractive and dear. The first one is a folk tale that says a long time ago one endlessly in love girl was left without returned love from the one she loved. The boy instead married another girl. The first girl was so sad and jealous that she cursed the groom. On the day of the wedding all guests arrived and the joyful celebrations began, but when the bride and groom kissed, the curse was accomplished and all wedding guest turned into stones.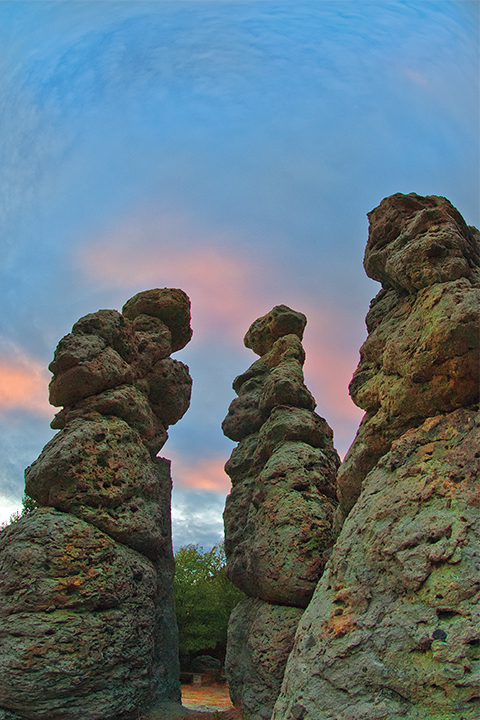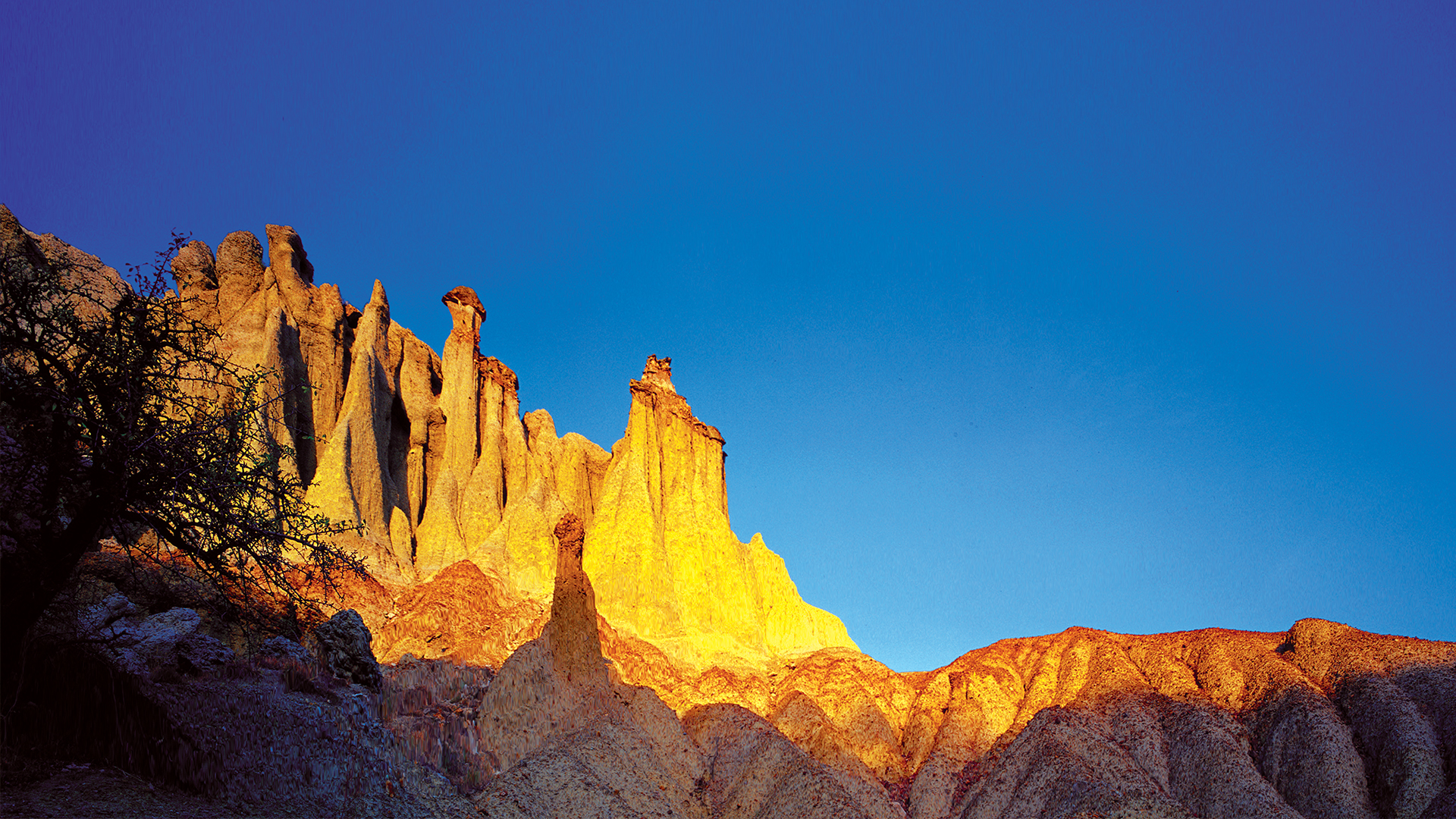 The other story, the one from scientists, says that the stone figures were formed 10,000 years ago, from the erosion of volcanic rocks, combined with geomorphologic, climatic and vegetation conditions. In fact, their answer is that nature during this time made sculptures and masterpieces rarely seen in the world.
Some earthly figures are created and others disappear, but the process is very slow and cannot be seen throughout a human lifetime. Therefore, you must come to witness these 140 stony wedding guests and to see the kiss of the bride and groom. At the end, regardless of whether you choose to believe in the legend or just that it is an extraordinary miracle of nature - the figures will always be there, waiting for you to visit again.