The area of Dojran Lake in the southeastern part of Macedonia is a place where you can feel the influence of the Mediterranean on the climate. The southern opening and the low altitude (148 meters) cause average temperature of the water to be around 14-18 degrees in the winter and during the summer between 25-27 degrees. You may think that you are in some tropical lake.
The surface of Dojran Lake is 43.1 km2, making it the smallest tectonic lake in the country. It is also the shallowest with a maximum depth of 10 meters and it represents a relict remnant from a Pleistocene Peon Lake.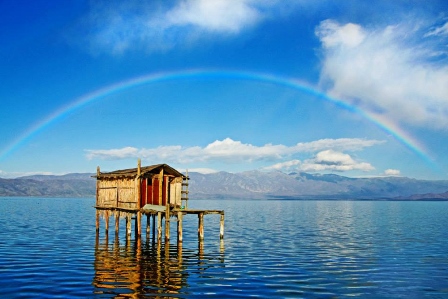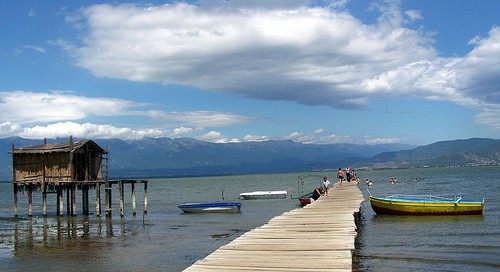 It is rich with phytoplankton (most common are blue-green alga Cyanophycea) and zooplankton (most common are 23 types of crabs and numerous shells). The abundance of plankton means that the lake is rich with 15 species of fish.
The summer in Dojran is hot and dry and the winter is mild and humid. The richness of endemic algae offers a unique opportunity to breathe iodine. Do not miss the chance to put a little bit of the curative mud on yourself. If you are looking for a place to rest and relax in the hug of the Mediterranean atmosphere while surrounded by unique nature, Dojran is the place for you