The tour will start from Ohrid in the early morning hours. The road to Bitola takes around 1.30 hours,
The road leads to city of Resen and the biggest apple orchards in this part of the Balkans.
First we will visit the ancient city of Heraclea Lincestis, the best preserved ancient city in Macedonia.
Build in the 4th century BC, and conquered by the Romans 2 centuries latter. Through the city has passed the Via Egnatia road which was main road connecting Roman Empire with Asia – Constantinople.
Heraclea Lincestis is famous for its beautiful mosaics, antique theater and roman baths. First excavations were taken after the First World War and then was discovered the beauty and importance of this ancient city – the Roman baths, Episcope basilica, Synagogue, portico, Roman theater – in which in modern times plays and music concerts are held.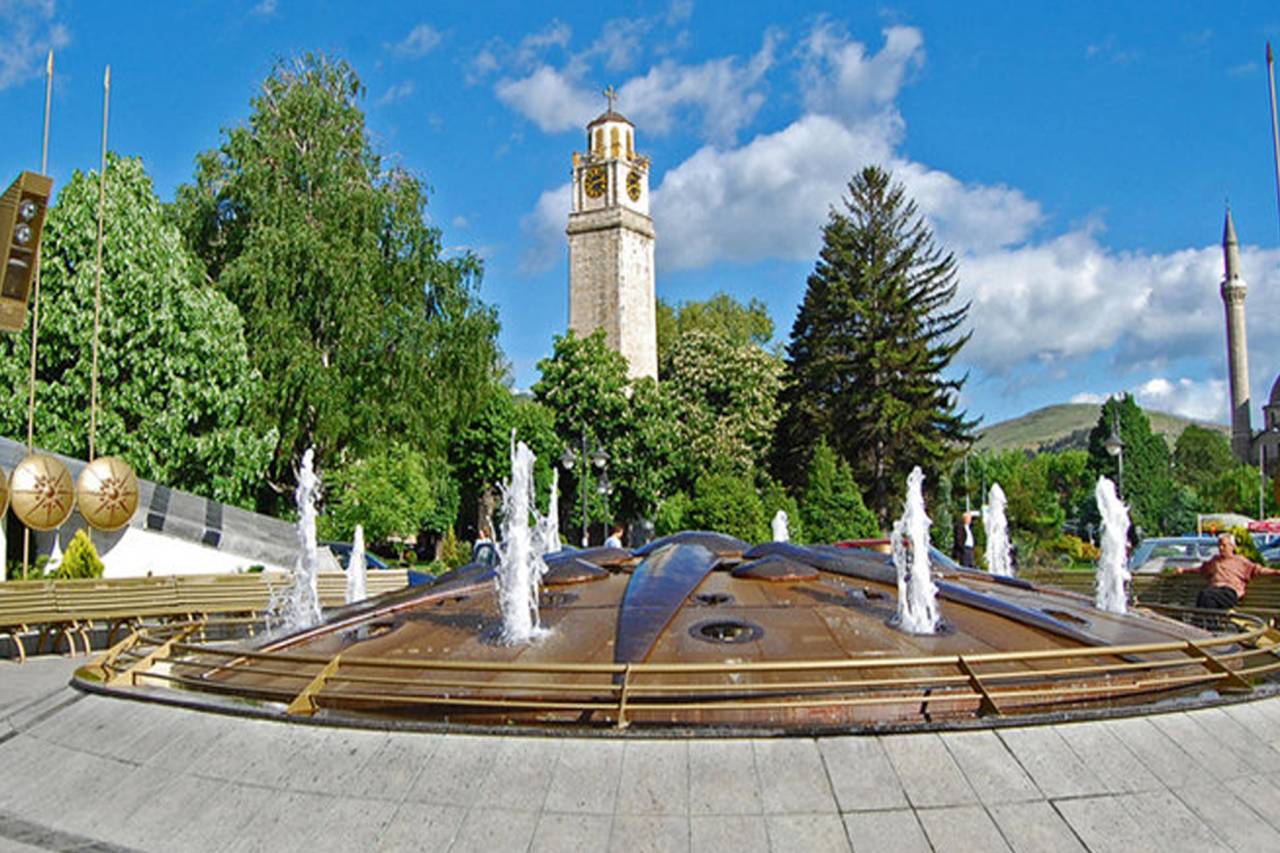 The tour goes on to city of Bitola, the city in which Renaissance style in architecture is mostly felt. The reason for this is that Bitola, one century ago was center of international diplomacy in the Ottoman empire. Its nick name is "city of consuls". That elegance of those times is felt even today in a faded facades of the building in the main street – Sirok Sokak – which is always full with people.
Follows the visit of the Bitola's museum and memorial house of Kemal Ataturk – father of modern day Turkey. He have studied military academy in that building.
Visit and entrance in the church of St. Dimitrija in which we can see fine example of wood carved iconostasis, work of Mijak school of Debar region.
Visit of the Turkish bazaar, Isak Pasha mosque, visit of the place where first movie theater was , opened by brothers Manaki – who have documented the life in the ottoman times, visit of the Magaza – art gallery, officer house.
Free time for individual exploration of the city or chance to be part of the ritual of people from Bitola and to have a coffee in Sirok Sokak.
Return back to Ohrid in the afternoon hours.
Driving back will be by different road, across the mountain Galiicica, from where we can enjoy the beautiful landscapes of Ohrid and Prespa lake. Short stops for taking photos.
PRICE INCLUDES:
Transport with modern air-conditioned touristic bus/minibus ;
Service from a professional tour guide
Entrance fee: museum of Bitola