Le Carnaval de Vevcani
Vasilica dans l'ancien calendrier julien est le même que le Nouvel An dans le calendrier grégorien, mais il est célébré le 13 Janvier. Les gens de Vevcani célèbrent avec une fête de la nourriture, le vin et la musique, ainsi qu'avec un rituel inévitable, irremplaçable et authentique: le Carnaval de Vevcani.
Le carnaval a ses propres spécificités qui le rendent unique par rapport au reste du monde, principalement en raison de sa traits archaïques, le secret et l'improvisation. Il existe depuis 1400 ans et est une combinaison intéressante de paganisme et de modernisme.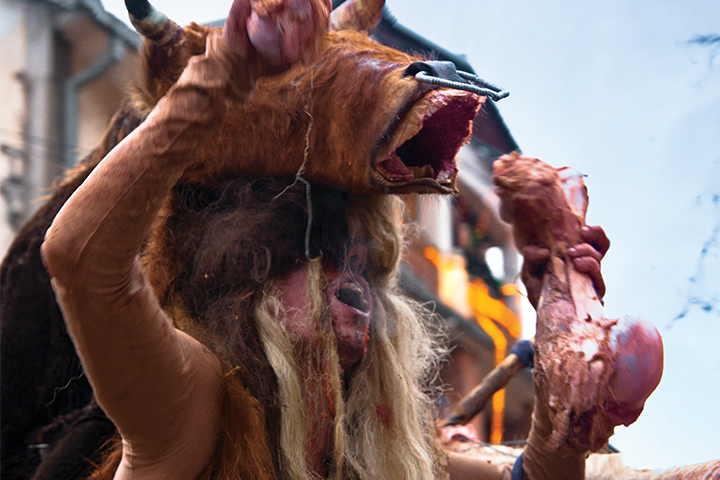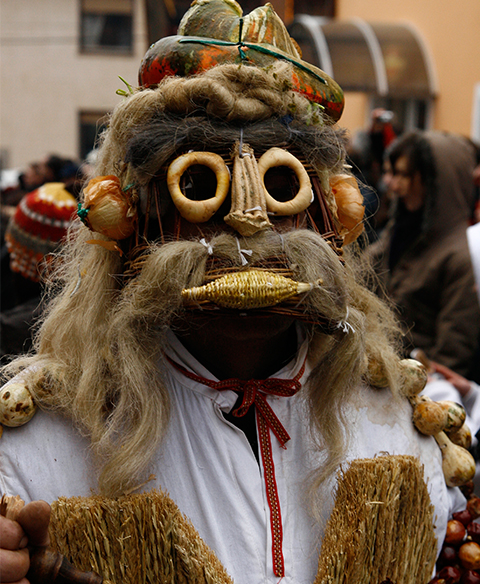 Il n'y a aucune restriction d'âge, afin de participer et pendant le défilé des masques, tous les participants ont une liberté de transformer le monde "sur sa tête» et à utiliser leur créativité pour être critique de différents aspects de la vie quotidienne.
Les personnes âgées doivent boire du vin rouge, et pendant ces moments festifs, personne ne va tenir une rancune pour boire un peu plus que d'habitude.
The Carnival ends with Vasilicharsko oro (traditional folk dance) and by burning the masks in the centre of Vevchani because the story says that this way the evil spirits will be finally destroyed.
Les seules choses qu'une personne a besoin d'un esprit festif, un peu de créativité et de maquillage, et alors on peut frapper les rues étroites et pavées de Vevcani et devenir une partie de la magie du célèbre festival. Tout le monde est autorisé à prendre une étape au-delà et de devenir quelqu'un d'autre.